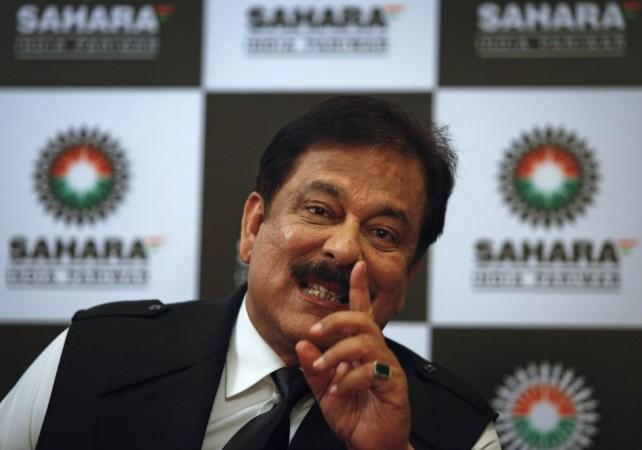 To keep its chief Subrata Roy out on bail, Sahara Group coughed up Rs. 300 crore on Wednesday. Another bail extension till September 2016 will cost the group another Rs. 300 crore, ruled the Supreme Court.
Since the arrest of Roy in 2014, the court has held the group pay Rs. 10,000 crore (half in cash and rest in bank guarantee) for an interim bail. However, on May 4, 2016, Roy was released conditionally to attend his mother's funeral — discounting the bail term.
The latest round of payment helped the group clock a total cash deposit of Rs. 10,000 crore. Kapil Sibal, the group's lawyer, trying to establish the company's bonafides, said the bank guarantees too are expected to follow.
However, the Supreme Court said that the payment of bail bond amount was not a guarantee for Roy's freedom as the company's principal liability was Rs. 24,000 crore. In an earlier judgement, the court had highlighted that another Rs. 12,000 crore remains to be paid as interest on principal.
"We are getting tired of recovering the outstanding dues from you. At this rate (Rs 200-300 crore at a time every three months), you will take 10 years to pay up the principal amount," the bench was quoted as saying by ToI.
Sibal said the company plans to repay the entire Rs. 24,000 crore within 18 months. On Sebi's lawyers seeking a sale of Sahara's Ambi Valley property to recover the dues, Sibal said the move was akin to killing the golden goose.
The bench quipped that all it needed were the golden eggs and not the goose in itself.