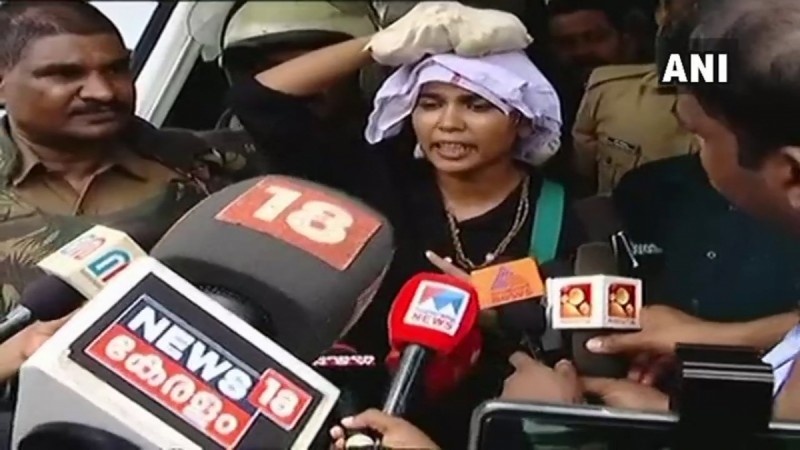 Activist Rehana Fathima, who attempted to enter Sabarimala temple in October, has been arrested by the Pathanamthitta police on Tuesday. She was arrested at her residence in Kochi and is currently on her way to Pathanamthitta police station.
She was arrested on charges of hurting religious sentiments in a Facebook post. She has been charged under Section 295 A (outraging religious feeling and creating enmity between different communities) of the Indian Penal Code (IPC).
Fathima irked many people when she posted an image of her wearing what Ayyappa pilgrims wear and writing a caption "tattvamasi'.
After the post, the Sabarimala Samrakshana Samithi filed a complaint against her that she hurt religious sentiments.
The outspoken activist had filed for an anticipatory bail which was rejected by a local court. She will be produced before a magistrate, G Sunil Kumar, Inspector of Police, Pathanamthitta told the Indian Express.
After Fathima's failed attempt to visit the Sabarimala Temple, the Kerala Muslim Jama'ath Council, which she and her family are part of, expelled her for hurting the religious sentiments of their 'Hindu brethren'.
Fathima, who is no stranger to controversy, has participated in the Kiss of Love campaign (which was cited by the Kerala Muslim Jama'ath Council when they wanted to expel her), acting nude in a film and she also posed topless with watermelons to protest a college professor objectifying a girl's chest.