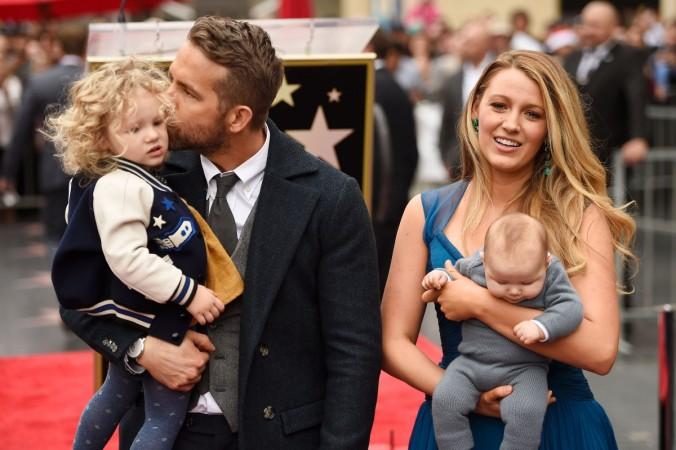 Instagrammers went gaga after Blake Lively unfollowed everyone she knew, including her husband Ryan Reynolds, to follow more than 30 women who share the name Emily Nelson. The actress left everyone shocked with her move. But before the buzz began that Reynolds and Lively are headed for a divorce, numerous news outlets clarified that it was a marketing stunt for her upcoming movie, A Simple Favor.
Although an attempt to hype her movie, Lively's decision to unfollow Reynolds got everyone on social media talking and finally, the host of Smallzy's Surgery asked the million dollar question to Reynolds: How did he feel about Lively's decision to unfollow him.
The actor stayed true to his Deadpool character and revealed his thoughts and they were just hilarious. The 41-year-old star, who was on the show promoting Deadpool 2, said, "Definitely stings. It's a terrible way to find out that I've been kicked out of the house, to be honest," the Green Lantern actor shared. "Absolutely terrible. I don't know where rage like that comes from," he quipped.
Reynolds, who has been married to the Gossip Girl alum for six years and has two children with the actress, went on to involve their daughters – James, 3, and Ines, 1 – and told Smallzy how they would have reacted had they found out.
He joked, "That's true, yeah. 'Mommy unfollowed Daddy on Instagram.' My child would just fart and walk away." Find me someone who makes relationships as fun as them! *sobs*
Anyway, a day after Lively's unusual Instagram activity, the 30-year-old shared a video giving fans more insight into who Emily Nelson was (or wasn't?). The promo also featured Anna Kendrick, who plays Lively's best friend in the movie and is in search of Emily.
A Simple Favor releases on September 14. Check out the promo here: