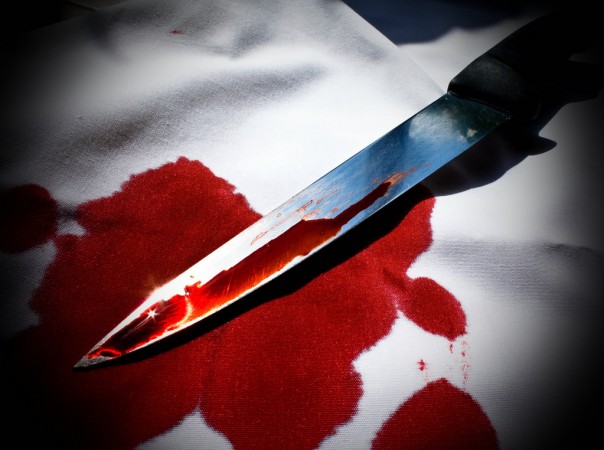 A 21-year-old woman has been arrested on suspicion of murdering and dismembering her boyfriend, a former policeman and Russian army soldier with whom she "practiced occultism and BDSM."
The incident took place in the city of Oryol, West Russia. Anastasia Onegina admitted to the police that she dismembered 24-year-old Dmitry Sinkevich, but claimed she did not kill him.
Anastasia said she decided to mutilate the corpse because she was afraid she would be accused of murder. Sinkevich's dismembered body was first seen by Onegina's sister who immediately called the police. The body had been cut up with a knife.
"The body was found by the sister of the suspect, who came to the flat. The suspect, aged 21, who was well acquainted with the victim, has been detained. She gave evidence, insisting she did not kill him," said detective Nikolay Panasyuk.
The police suspect that the conscript soldier in the Russian Army died in some violent or weird sex game, according to local reports.
Neighbors told the local media that the couple were part of some satanic cult and were fans of BDSM. Their social media page is filled with posts on Satanism.
Sinkevich wrote on his social media profile "In love with Anastasia Onegina." His profile also showed that he was subscribed to a satanist group and also posted pictures of the devil.
"I only want 3 things in this world: See you. Hug you. Kiss you," Onegina wrote on her online account
As per reports, Sinkevich's last photo that was posted online shows the couple walking with their dog. The photo was posted on Sunday morning, February 11, around 7:50 AM. He died later the same day. Forensic tests are being conducted to determine how he died. The victim recently worked as a barman.
The two were quite known in the neighborhood because of the noises they made. Neighbors stated that they had weekly orgies. "They made a lot of noise," the neighbors said.
They were into the sadomasochism lifestyle and similar practices, according to one report.