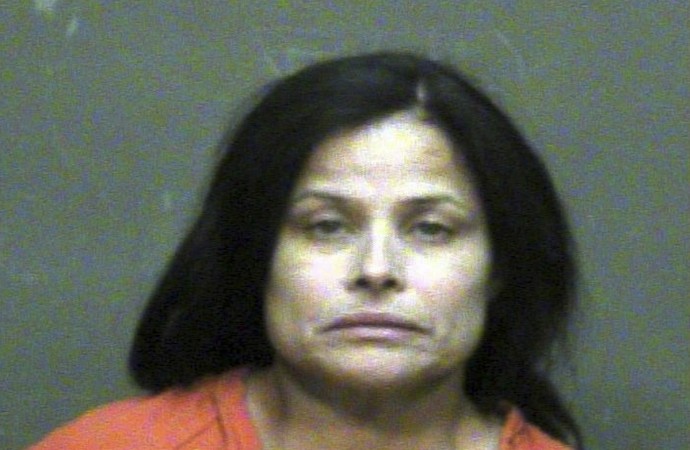 A US woman who thought her daughter was possessed by the devil shoved a crucifix and a medallion down her throat in what appeared to be an exorcism attempt of the 33-year-old. It eventually led to the daughter's death.
The mother, 51-year-old Juanita Gomez, was on Monday sentenced to life in prison without parole. A jury in Oklahoma convicted her of first-degree murder in January for the dreadful 2016 death of her daughter Geneva, according to The Oklahoman.
The incident was first reported to the police by Geneva's former boyfriend Francis Merlos. He had apparently gone to Geneva's house that day to get back with her as they had broken up two days before the incident. When he knocked on the door, Juanita opened the door, grabbed him by his shirt and pulled him inside.
He was shocked to see the scene inside and immediately called 911 for help. When the police arrived, he told them he found Geneva's blood-drenched body placed in the shape of a cross on the floor, with a large crucifix on her chest and her arms spread out.
Merlos added that Geneva was on her back and her face was totally unrecognizable when he first saw her body, according to reports.
The police later said Juanita confessed to beating up and punching her daughter repeatedly, and forcing a crucifix down her throat until blood came out from her mouth.
Juanita also told the police she positioned her daughter's body in the shape of a cross after watching her die. She also reportedly cleaned her daughter and other items in the house.
The police noticed that Juanita had several bruises and wounds on her arms. She said her daughter had inflicted them while fighting back during the "exorcism".
In court, Juanita had pleaded not guilty to the charge of murder when the trial began. A psychologist was assigned to investigate her mental condition, according to CBS.
The medical examiner found Juanita competent to stand trial and said she was feigning memory problems to appear incompetent in court.
Jurors were subsequently shown gruesome images of the victim's bloody body placed like a cross along with a huge crucifix on her chest.
During the trial, Geneva's former boyfriend testified in court about the bizarre scene he witnessed. Finally, jurors came to a conclusion and found her guilty of murder.