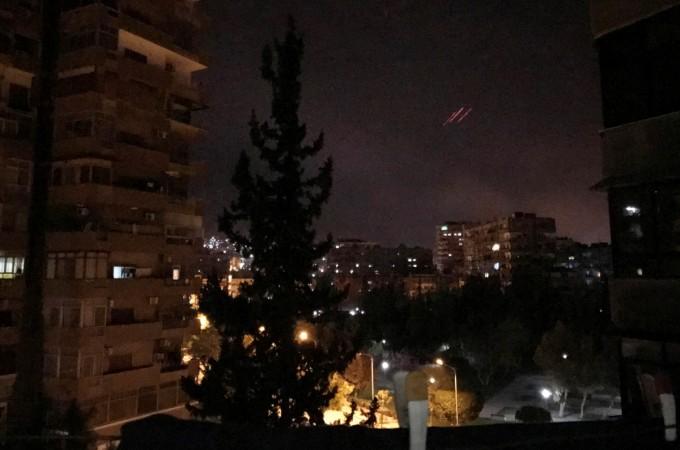 Russia has condemned the US airstrikes on Syria carried out Friday night. Alexander Sherin, deputy head of the State Duma's defense committee, called US president Donald Trump the second Adolf Hitler and said the airstrike is considered as a move against Russia.
"Trump can be called Adolf Hitler No. 2 of our time – because you see, he even chose the time that Hitler attacked the Soviet Union," the Associated Press quoted Sherin as saying.
In 1941, the Nazi forces launched an attack against the USSR at around 4 am, the same time in Russia when the US launched airstrikes on Syria, the AP reported.
The US, United Kingdom, and France launched airstrikes that were aimed at the chemical weapons facilities in Syria. The attack was in response to the chemical attack on the Syrian city Douma a week ago that killed more than 40 people.
After the attack, Russian ambassador to the US, Anatoly Antonov, in a Facebook post, warned that there will be consequences.
"The worst apprehensions have come true. Our warnings have been left unheard. A pre-designed scenario is being implemented. Again, we are being threatened. We warned that such actions will not be left without consequences," Antonov said.
"All responsibility for them rests with Washington, London, and Paris. Insulting the President of Russia is unacceptable and inadmissible. The U.S. – the possessor of the biggest arsenal of chemical weapons – has no moral right to blame other countries," he added.
UK prime minister Theresa May said that she has "authorized British armed forces to conduct coordinated and targeted strikes to degrade the Syrian Regime's chemical weapons capability and deter their use."
"We are acting together with our American and French allies," she added.
Trump said the strike is "a vital national security interest of the United States. We are prepared to sustain this response until the Syrian regime stops its use of prohibited chemical agents."