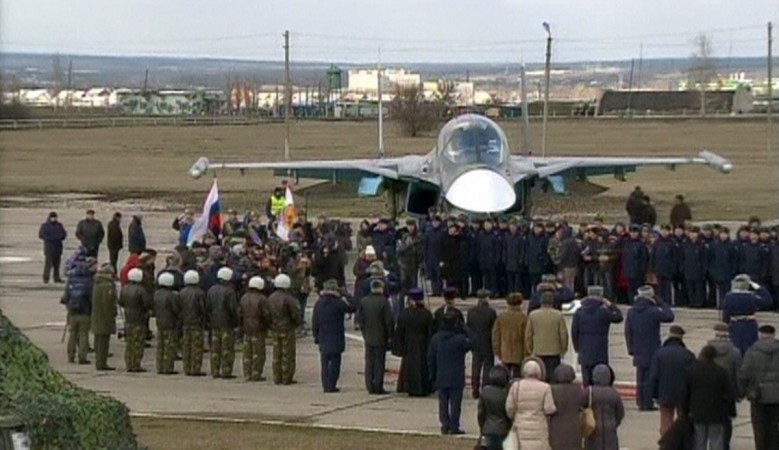 Russia will continue to carry out airstrikes against the Islamic State group, the Nusra Front and other rebel groups in Syria, a defence official said Tuesday hours after Russian President Vladimir Putin announced the withdrawal of forces from the war-torn country.
The strikes on the extremist groups resulted "positive results" but a war against terrorism has not been won yet, the Independent quoted Deputy Defence Minister Nikolay Pankov as saying at a function at Russia's airbase in Hmeymin, Syria.
"Certain positive results have been achieved. A real chance has emerged to put an end to this long-running standoff. But it is still early to talk about victory over terrorism. The Russian aviation group has the task to continue carrying out strikes on terrorist facilities," he said.
Putin Monday ordered "main part" of Russian forces in Syria to withdraw from Syria as the task "as a whole been completed."
"The task that was set before our defence ministry and armed forces has as a whole been completed and so I order the defence ministry to from tomorrow start the withdrawal of the main part of our military contingents from the Syrian Arab Republic," Agence France-Presse quoted Putin as saying.
The move comes at a time when the United Nations resumed peace talks in Geneva to settle Syria's political turmoil that has led to the death of thousands of people. The war that started five years ago on March 15 has displaced over a million people. A ceasefire agreement is under force in Syria since Feb. 27.