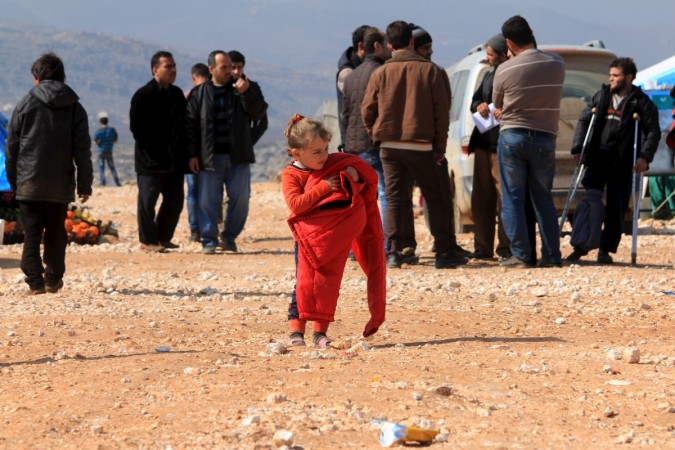 Syria's Bashar al-Assad-led government Tuesday reportedly accepted the terms of the provisional ceasefire agreement announced Monday by the United States and Russia. The main opposition group has also agreed to a "temporary truce" provided their demands are fulfilled.
The Syrian government issued a statement saying they would end armed operations, Agence-France Presse reports. The deal proposed by Russia and the US does not mention ISIS and al Qaeda.
"To guarantee that the cessation of hostilities will successfully start on the set date of Saturday, Feb. 27, the Syrian government is ready to continue coordinating with Russia to determine the areas and armed groups that will fall under this ceasefire," the statement said.
The opposition "has given its acceptance of international efforts for a cessation of hostilities in Syria," group, the High Negotiations Committee (HNC) was quoted as saying by the Associated Press Monday.
Accepting the truce, the HNC put forth its conditions demanding end of government siege in 18 rebel-held areas and aerial and artillery bombardment, as well as release of detainees.
Washington and Moscow announced Monday the ceasefire deal would come into force at midnight Feb. 27.
"If implemented and adhered to, this cessation will not only lead to a decline in violence, but also continue to expand the delivery of urgently needed humanitarian supplies to besieged areas and support a political transition to a government that is responsive to the desires of the Syrian people," France 24 quoted US Secretary of State John Kerry as saying.
The five-year-long civil war in Syria has led to several casualties. According to the United Nations, over 250,000 Syrians were killed between March 2011 and until 18 months ago. However, NGO Syrian Centre for Policy Research (SCPR) recorded the toll at 470,000.
While at least 400,000 were killed in the conflict, the rest died due to lack of adequate food, healthcare, medicine, clean water, sanitation, said SCPR. Besides, at least 6.36 million have been displaced.
Parliamentary elections in April
Syrian President Bashar al-Assad announced Monday parliamentary elections would be held April 13, according to AFP, which cited SANA. The last elections in the country took place in May 2012.