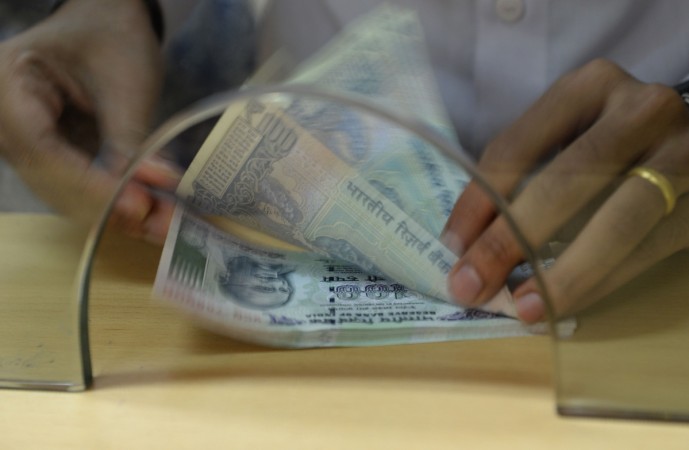 The Indian rupee continued its losing streak for a fourth straight session to hit a fresh 13-month low of 66 against the US dollar after the minutes of the central bank policy meeting suggested a more hawkish tone starting as early as June.
The RBI has signaled that an interest rate increase may come as early as June as the policymakers are optimistic that Asia's third-largest economy will rebound this year.
The central bank's deputy governor Viral Acharya at the April 4-5 policy meeting said he would "decisively" vote for a beginning of "withdrawal of accommodation" in the next monetary policy meeting in June, adding that it was also important to see some data on growth.
The RBI this month kept its policy repo rate unchanged at 6 percent for the fourth straight meeting and retained its "neutral" stance.
By 1400 local time, the Indian rupee was at 66.02 per dollar versus its previous close of 65.7950. The rupee touched 66.08 in early deals, its weakest level since March 14, 2017, as per Reuters data.
Meanwhile, the benchmark 10-year bond yield was up 17 basis points at 7.80 percent.
The partially convertible rupee has been on a downtrend amidst growing worries over higher crude prices. The rupee has fallen 2.7 percent against the U.S. dollar so far this year.
India imports most of its oil requirements from foreign countries and a fall in local currency inflates fuel bill for the world's third-biggest oil consumer.
Oil prices held firm on Friday near three-year highs as ongoing Organization of the Petroleum Exporting Countries-led supply cuts drained out excess supplies.
Futures for Brent crude, the benchmark for more than half the world's oil, were trading at $73.87 per barrel and West Texas Intermediate crude futures at $68.40.