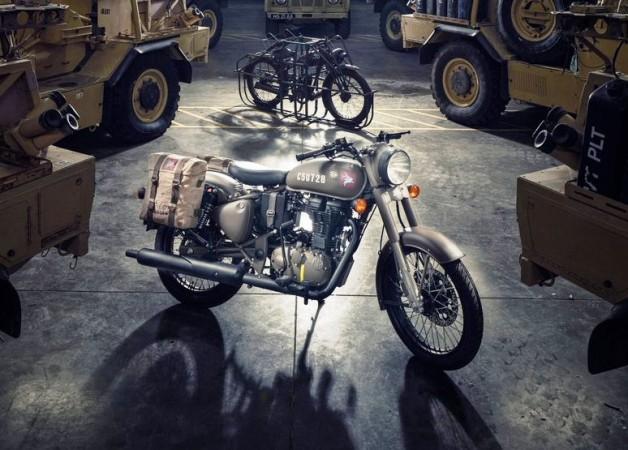 Chennai-based motorcycle maker Royal Enfield launched its World War II-inspired Classic 500 Pegasus edition for Rs 2,49,217, on-road Mumbai in May 2018. The company intends to sell 1,000 units worldwide, and only 250 units are allocated for India. The online flash sale for the 250 units was supposed to happen on July 10 (Tuesday) at 2.00pm. However, technical glitches in Royal Enfield's website interrupted the online sale.
'Due to the overwhelming response, we continue to face technical difficulties for the Pegasus online sale. We will communicate the revised sale date shortly,' Royal Enfield explained in a statment.
Royal Enfield Classic 500 Pegasus edition is a tribute to the RE/WD 125, a lightweight motorcycle during the World War II era. Better known as 'The Flying Flea,' the motorcycle was designed specifically to deploy behind enemy lines via parachutes and onboard the Horsa Glider to provide communications support.

Royal Enfield offers the special edition Classic 500 in Service Brown and Olive Drab Green colour options, inspired 'The Flying Flea'. However, the units allocated for India are offered only in Service Brown.
Each unit of the Classic 500 Pegasus units carries a unique serial number stencilled on the fuel tank in line with military-spec The Flying Flea. The limited edition bikes flaunt an insignia on the fuel tank that shows the silhouetted image of Bellerophon the warrior, mounted on the winged Pegasus sticker. A period correct RE badging and all-black exhaust, headlamp bezel, air filter and rims are the other WWII inspired bits in the Classic 500 Pegasus edition.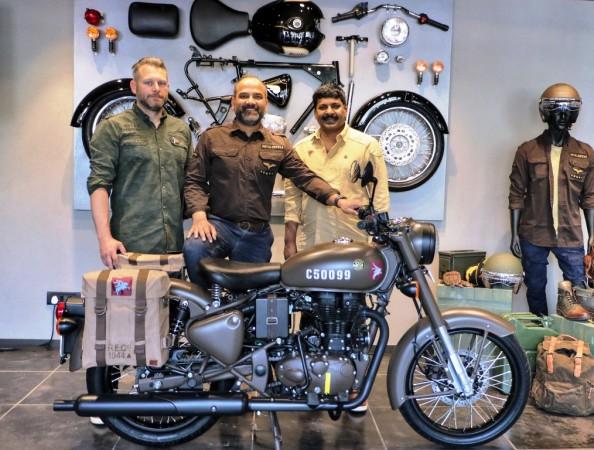 In addition, Royal Enfield will also provide a set of bespoke military-style canvas panniers bearing the Pegasus logo, one helmet and a t-shirt from the Pegasus collection for each buy.
The Pegasus Edition and the regular Classic 500 are identical in terms of engine and cycle parts. The motorcycle draws power from a 499cc, air-cooled, single-cylinder engine that develops 27.2bhp of power at 5,250rpm and 41.3Nm of peak torque at 4,000rpm and it is mated to a five-speed transmission.