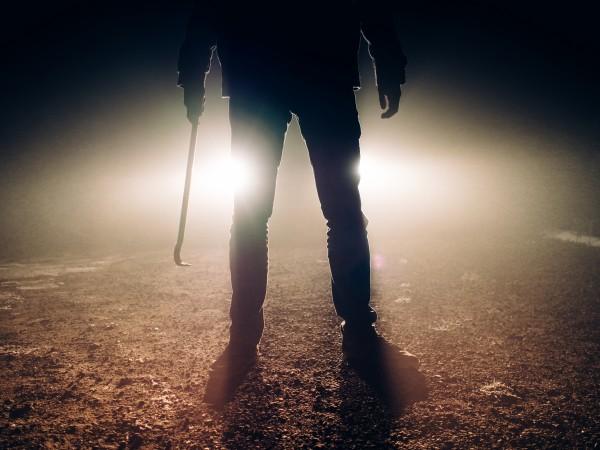 A day after the brutal gangrape and murder of a 23-year-old woman in Haryana's Rohtak district came to light, her post-mortem report has revealed a degree of brutality by her tormentors that is comparable to and a chilling reminder of the Nirbhaya gangrape case of December 2012. Such is the brutality of their actions that Twitter is already calling her "Haryana's Nirbhaya."
Haryana shocker: 23-year-old woman kidnapped, gang-raped and mutilated by 7 men in Rohtak
While initial post-mortem reports had said that the woman was first gang-raped and then her private parts were mutilated with sharp weapons, the latest forensic examination has thrown up several gory details of the torture that was inflicted on her.
Reports have revealed that victim's oesophagus was missing and there were marks of gnawing all over her chest. Her face, tongue, eyes and ears were mutilated beyond recognition, and the face was unidentifiable.
Initial reports had said that the smashed skull of the victim was a result of her body being run over by a vehicle. Latest reports have stated that the cause of her death was blunt-force injuries. The victim's skull and scalp bore multiple marks of injury.
The woman was allegedly raped by seven men, of whom two have been arrested. NS Virk, IG of the Rohtak Range, has said a case has been registered under the sections 376 (rape), 365 (kidnapping or abducting with intent secretly and wrongfully to confine person) and 302 (murder) of the Indian Penal Code in this regaard. Investigation is currently underway.
Akil Ahmad, the Additional DGP of Rohtak, said on Sunday, May 14: "Maximum possible penalty will be awarded to the accused. We will appeal for fast-tracking the case."
Lalitha Kumaramangalam, chairperson of the National Commission for Women has taken suo motu cognisance of the offence. The Haryana welfare department has given a compensation of Rs. 8.5 lakh to the victim's kin, while the Red Cross has given aid of Rs. 2 lakh.
Meanwhile, the woman's parents have demanded that the rapists be hanged. "I can't imagine what they did to my daughter. I want all the culprits to be hanged," the victim's father told reporters.
The victim had allegedly refused a marriage proposal from one of the accused, who later went to her home with his friends. A heated argument reportedly took place between them, which resulted in the woman slapping him.
The police believe that the accused and his friends abducted the woman to seek revenge while she was on her way to work; took her to a deserted place and gang-raped her. The woman's mother has said the accused had been pressuring her for marriage for a year.