Robert Pires has urged Arsenal to consider Patrick Vieira as the man to take over from Arsene Wenger at Arsenal as he has all the qualities required to thrive at the home of the Gunners.
The 68-year-old stepped down as Arsenal manager earlier in the season and the Gunners gave him a fitting send-off in his last home game against Burnley, where the players combined for a 5-0 thumping of Sean Dyche's men.
The 68-year-old saw out his Arsenal career against Huddersfield with a 1-0 win, ending his reign after 1,235 games and being celebrated as Arsenal's greatest ever manager. Arsene has won three Premier League titles with the Gunners and seven FA Cups, with his win in 2017, making him the most decorated manager in the history of the FA Cup.
However, as his 22 years of dominance comes to an end, the Gunners are now faced with an impossible task to replace him, with a host of names doing the rounds. Massimiliano Allegri of Juventus and former Chelsea boss Carlo Ancelotti both continue to also be linked with the vacancy but former Arsenal player Mikel Arteta has emerged as the favourite for the position.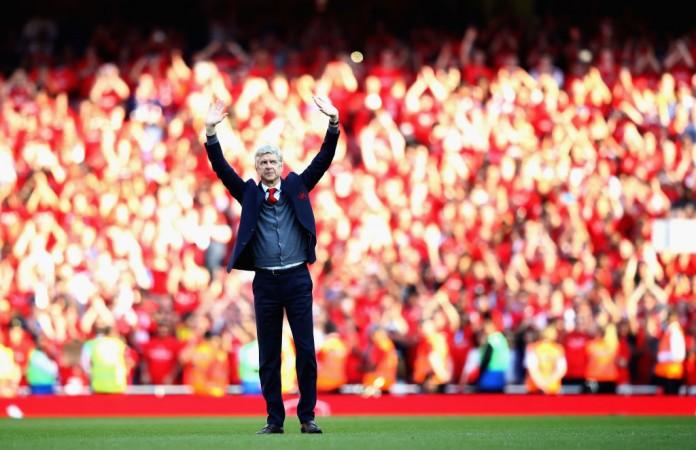 However, none of the managers in the race have the same history with Arsenal as Vieira, who has won three league titles and four FA Cups during his time with the north London club. Unlike Arteta, Vieira has first hand managerial experience with New York City FC, where has been doing an appreciable job.
Therefore, all things considered, Pires think Vieira would be the perfect man to lead the Gunners into the next phase, more than any other potential candidate.
"I have seen the shortlist: Allegri, Carlo Ancelotti, Mikel Arteta -- why not? I think all of them could manage Arsenal,'' Pires said in an interview with BT Sport, ass quoted by the ESPN. "There's maybe a small advantage for Allegri and Ancelotti as they both have a lot of experience in Italy, Germany and England.
"With Vieira -- and this is only my opinion -- yes. Not just because he's my friend. Forget this. He is doing very well with New York City, and he told me the job is very hard and difficult.
"However, he has a very good profile to replace Arsene Wenger, because he knows football, he knows the Premier League and of course, he knows Arsenal.
"So that's why I say -- yes, Patrick Vieira is ready to manage Arsenal.''