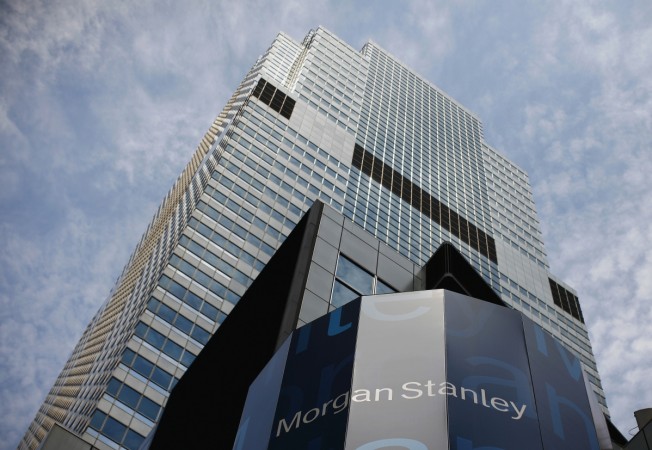 Morgan Stanley said Thursday the risk of the world economy slipping into recession next year looks more probable than forecast earlier. Analysts at the global financial services firm also revised downwards the global growth rate for 2016 to three percent from 3.3 percent projected last November.
If the full-year GDP growth is at or below 2.5 percent, it is a case of recession, according to Morgan Stanley analysts.
"Over the last few months, the risks to the global growth outlook have increased... Downward revisions to baseline growth forecasts imply that starting conditions for 2016 have deteriorated somewhat since the last forecast update," economists Elga Bartsch, Chetan Ahya and Jonathan Ashworth wrote in a report dated March 14, reported Channel News Asia.
"While we don't believe that a global recession is likely this year, the declining impact of lower oil prices and easier monetary policy on growth starts to worry us," the report added.
The gloomy forecast is in line with a similar assessment by French bank Societe Generale, which increased the "odds of a global recession to 20 percent in February," CNA reported.
In January this year, the International Monetary Fund (IMF) revised its forecast for global growth, saying any recovery will be modest in advanced economies while emerging economies will have to adjust to "new reality of slower growth."
The IMF lowered its global growth forecast for 2016 to 3.4 percent and 3.6 percent for 2017, a cut of 0.2 percentage points for both the years from the October 2015 estimates.
The World Bank had estimated global growth at 2.9 percent for 2016, up from 2.4 percent last year.
China slowing down is increasingly being seen as a major factor not only to global slowdown but also to falling commodity prices.
A weakening global economy is impacting emerging economies like India that saw its merchandise exports shrink for the 15th straight month in February, even as its benefits from falling crude oil prices resulted in reduced oil import bill. India meets about 80 percent of its oil requirements through imports.