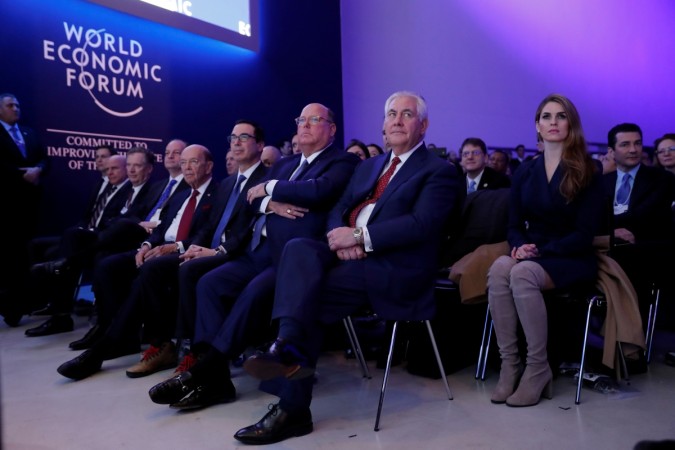 White House Communications Director Hope Hicks often attends events looking all prim and proper in classic dresses and tuxedos. And her appearance at the World Economic Forum in Davos, Switzerland, was no different.
Hicks looked stunning in a navy blue dress cinched at the waist with a belt coupled with a pair of taupe Stuart Weitzman boots. She wore a DKNY camel coat over her dress and completed her look with pearl earrings, blush lips and hair left loose over her shoulder.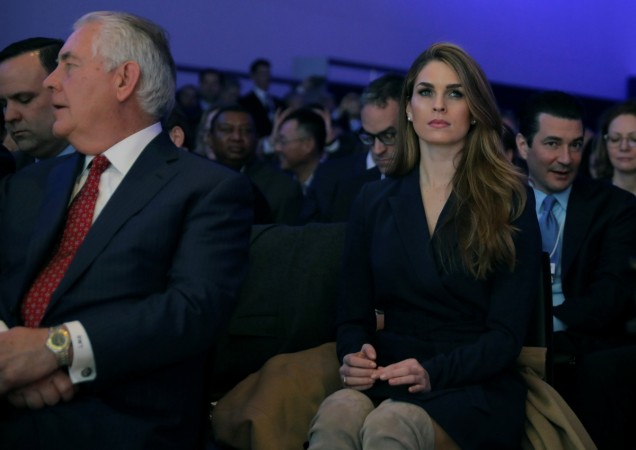 The 29-year-old was seated next to Secretary of State Rex Tillerson and listened to Trump speaking at the event, where he declared America "open for business." She was later seen flying back to Washington D.C. with Trump's son in law Jared Kushner and carried a stylish black handbag.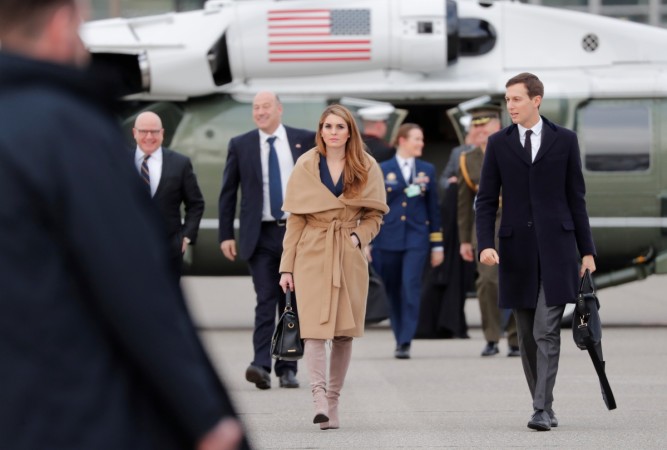 Hicks has come a long way since taking care of public relations for first daughter Ivanka Trump's fashion line. While she was often seen in very Ivanka-like attires, she broke the mould when she attended an official dinner hosted by Japanese Prime Minister Shinzo Abe at the Akasaka Palace in Tokyo in honour of Trump and First Lady Melania.
She stole the show at the event, dressed in Le Smoking tuxedo with a bow tie. With light make-up and pink lips, Hicks looked stunning and many even compared her to Melania.
The White House communications director is often seen dressed to the nines and here's proof of how well she carries herself.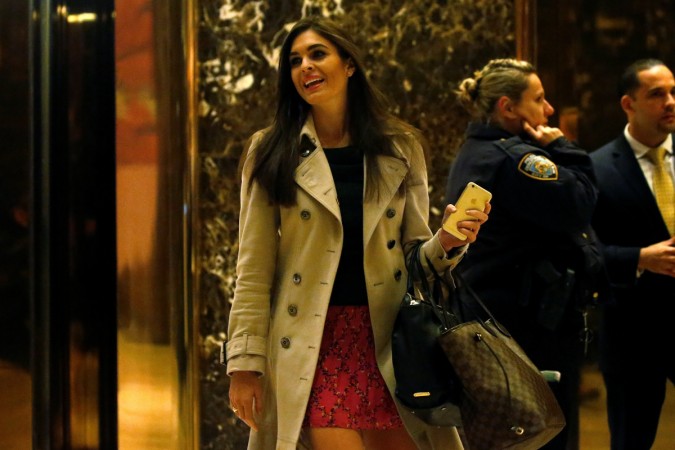 Hicks played an active role during Trump's presidential campaign even though the president reportedly compared her to a "coffee cup." Trump's former campaign manager Corey Lewandowski recently revealed that the US president had once told him that his then press secretary Hicks knew nothing about politics.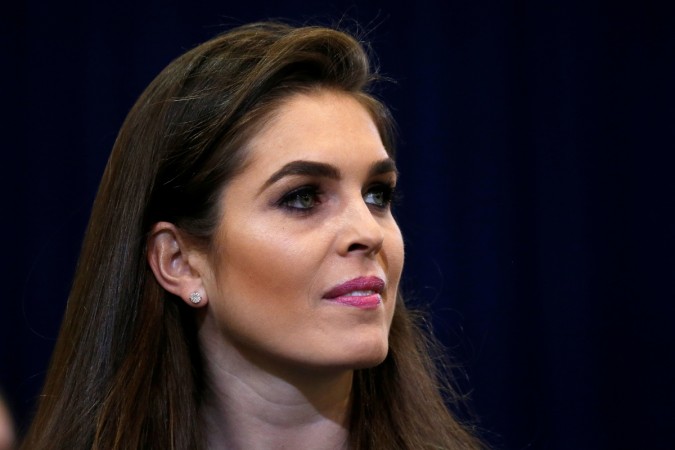 He had said that Hicks "had about as much experience as a coffee cup," but the fact that she was "good looking" had helped her.
Lewandowski made the revelation in his campaign memoir "Let Trump Be Trump," and said that the conversation between him and Trump had taken place after Trump had won the presidential election, reported Business Insider.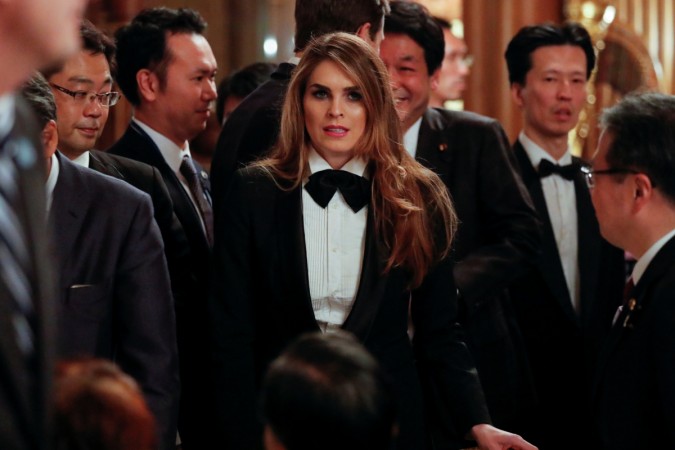 "When we started this thing, it was you and me, and an airplane," Trump told Lewandowski, according to the book. "That's all we had." To this Lewandowski reportedly said: "And we had Hope." That is when Trump is said to have compared Hicks to a "coffee cup," but when Lewandowski said that the 29-year-old was good looking, Trump had agreed and responded: "That always helps."
She is known to be one of Trump's most loyal employees and has been working with the family for quite some time.
Speaking of her Lewandowski said that Hicks was "smart and private, with a nearly photographic memory."