It looks like US President Donald Trump is not the one to learn lessons. While he is already surrounded by quite a few controversies after making crass comments on numerous women, who have even taken up the matter in court, he reportedly has not even spared his former press secretary, who is now the White House communications director.
Trump's former campaign manager Corey Lewandowski has now revealed that the US president had once told him that his then press secretary Hope Hicks knew nothing about politics. He had said that Hicks "had about as much experience as a coffee cup," but the fact that she was "good looking" had helped her.
Lewandowski made the revelation in his campaign memoir "Let Trump Be Trump," and said that the conversation between him and Trump had taken place after Trump had won the presidential election, reported Business Insider.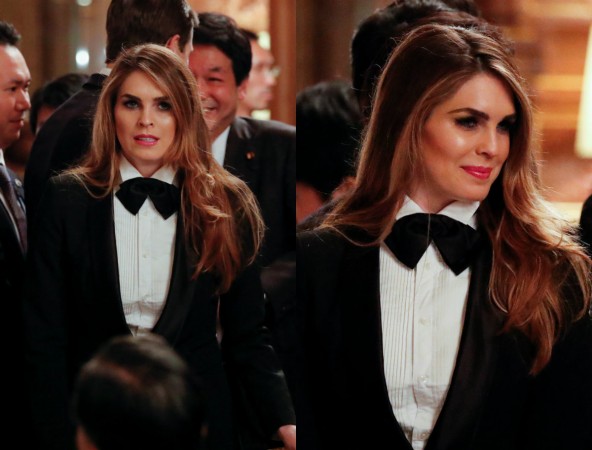 "When we started this thing, it was you and me, and an airplane," Trump told Lewandowski, according to the book. "That's all we had." To this Lewandowski reportedly said: "And we had Hope." That is when Trump is said to have compared Hicks to a "coffee cup," but when Lewandowski said that the 29-year-old was good looking, Trump had agreed and responded: "That always helps."
We now wonder if Hicks will react to this weird banter between Trump and Lewandowski.
Hicks recently made massive headlines for her elegance and style, especially when she was in Tokyo for a state dinner, but she is known to be one of Trump's most loyal employees and has been working with the family for quite some time. Before joining Trump's presidential campaign, she used to work with Ivanka. Speaking of her Lewandowski said that Hicks was "smart and private, with a nearly photographic memory."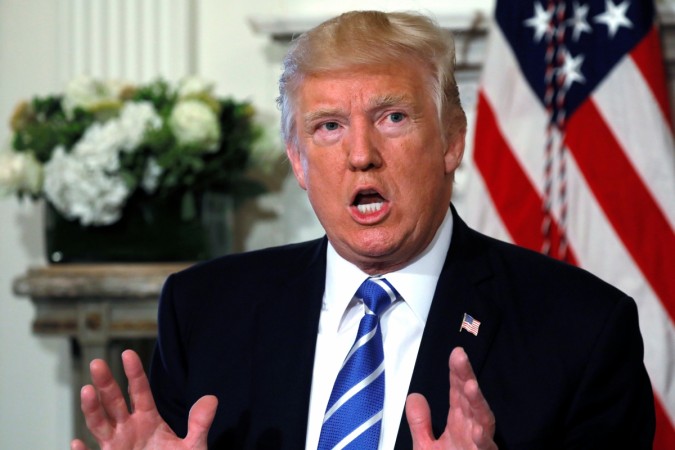 Meanwhile, Trump has in the past been accused of improper conduct and sexual assault by over a dozen women and it now looks like the issue is back to haunt him. In case his lawyers are unable to get a defamation lawsuit against the president dismissed, Trump may soon have to testify on the allegations made by the women.
The lawsuit has been filed by Summer Zervos, a former contestant on "The Apprentice," who had said that Trump in 2007, "very aggressively" kissed her, groped her breasts, and thrusted his genitals at her. When she spoke about the incident last year, Trump had called her a liar and she has now claimed that the US president has defamed her by saying so.
Even though the allegations are serious, Trump's lawyers will most likely try to get the lawsuit dismissed or at least delayed, claiming that a sitting president cannot be sued in the state court. However, their argument may not get the desired result as a similar case was seen in 1998, when then president Bill Clinton was impeached for perjury and obstruction of justice.