Author Michael Wolff's new book "Fire and Fury: Inside the Trump White House" seems to have opened a can of worms for US President Donald Trump. A part of the book claims that Trump may have a lot of aides when it comes to official work, but he mostly relies on women.
Labelling them as his 'office wives,' Wolff said that Trump believes women are less ambitious and more loyal. "While Trump was in most ways a conventional misogynist, in the workplace he was much closer to women than to men,' the Daily Mail quoted the book.
"The former he confided in, the latter he held at arm's length. He liked and needed his office wives, and he trusted them with his most important personal issues."
Wolff also writes that Trump believed men were competent, but women were more trustworthy and "more likely to focus their purpose on a man. A man like Trump."
And Wolff's words seem to ring true in a lot of ways considering he has employed three women in some of the most important positions – Ivanka Trump as his senior advisor, Hope Hicks as communications director and Sarah Huckabee Sanders as his press secretary.
The book also reveals that the US president doesn't really read or "even skim" through documents as he is "semi-literate" or suffers from dyslexia.
In the book, Wolff talks about the president's inability to consume new information and says: "Trump didn't read. He didn't really even skim. If it was print, it might as well not exist."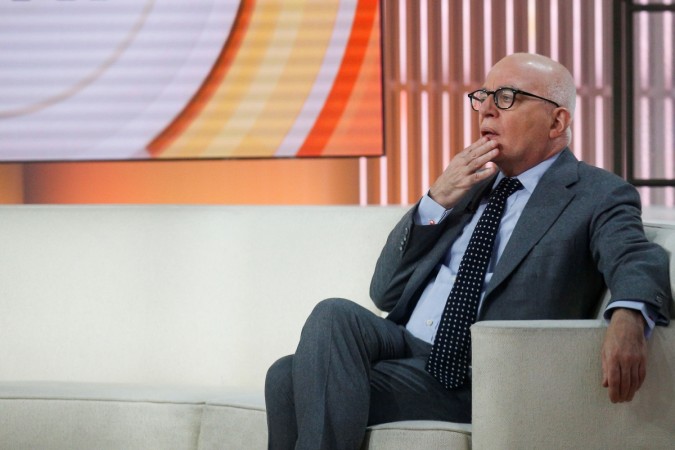 The author revealed that the US president often reads headlines about himself, but the most he would do is go through snippets of gossip papers. Reading about and discussing more serious and lengthy topics is something that he usually stays away from.
"Some thought him dyslexic; certainly his comprehension was limited. Others concluded that he didn't read because he just didn't have to, and that in fact this was one of his key attributes as a populist," Wolff added. "He was postliterate - total television."
Wolff is not the only person speaking of Trump's mental health. Earlier, there have been reports on how Trump may also be suffering from dementia, a brain disease that is known to affect one's ability to think and remember. It may also result in problems with language and slow movements.
Even though dementia concerns have been raised on and off, it made headlines when Trump unveiled his new national security strategy in Washington, D.C. on December 18. Twitter went into a meltdown when he was seen sipping water from a cup using both his hands like a child. Numerous users then suggested that Trump may be battling dementia and going back to child-like ways.
Twitter user Sandra F Woodward wrote: Trump "holds that water glass like my 3-year-old grandson holds his cup! I really think Trump has dementia and is reverting 2 childhood action," and another added: "The way he is grabbing that glass shows Trump has dementia. His motor skills are degenerating."
In addition, he was also heard slurring his words during his Israel policy speech. At the end of the speech, Trump's slur was evident as he said: "God bless the United Shhtates. Thank you very much-sh."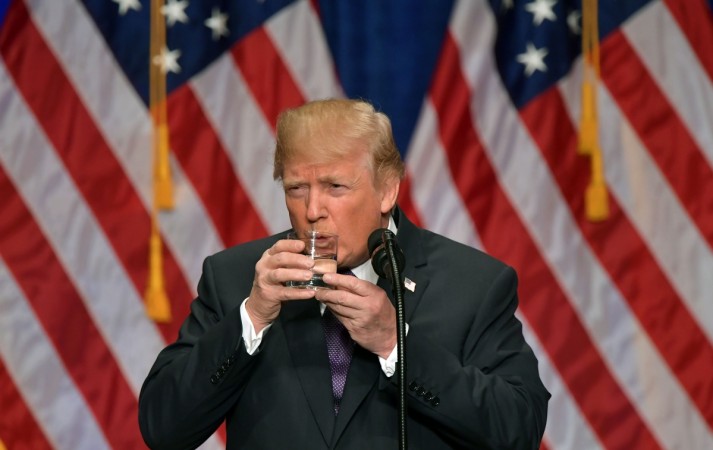 However, White House spokesperson Raj Shah had refuted these claims and said that the president had a "dry mouth" and that that is why the words came out the way they did.
"His throat was dry. There's nothing to it," Shah told the Los Angeles Times. "I know what you're getting at. I'm saying there's nothing to it."