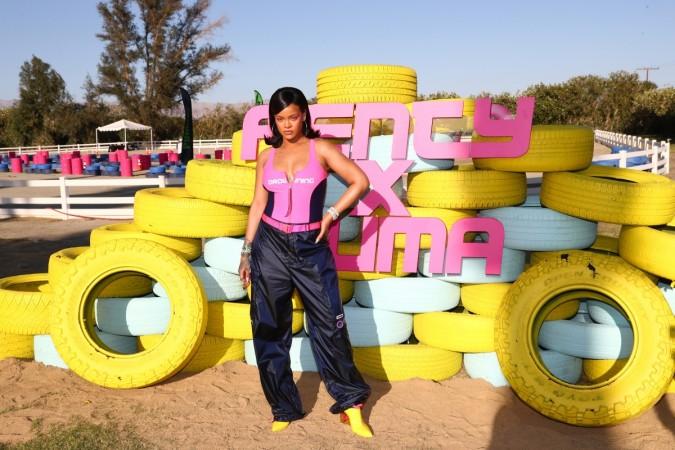 Rihanna is certainly the bad girl of the music world. And, with her confidence, the pop star is rising as a makeup mogul.
The 30-year-old singer, who proved that age is just a number, has turned up the heat in the recent cover shoot for US Vogue June issue. Besides dazzling on the cover, the pop icon also opened up about body positivity, some of her controversial past relationships, business and much more.
The Umbrella hitmaker also confirmed that she is in a relationship. "I used to feel guilty about taking personal time, but I also think I never met someone who was worth it before," she explained.
While several reports claimed earlier that she is in a relationship with Saudi billionaire Hassan Jameel, Rihanna did not confirm the identity of her beau though.
During the interaction, she also talked about her relationship with rapper Drake, which was quite complicated.
"We don't have a friendship now, but we're not enemies either. It is what it is," she said.
She further explained that how Drake's minutes-long speech during the 2016 Video Music Awards professing his love for her made her utterly uncomfortable.
"Waiting through that speech was probably the most uncomfortable part. I don't like too many compliments," she said. "I don't like to be put on blast."
She also took a dig at Victoria's Secret while speaking about the brand's beauty standards.
"You've just got to laugh at yourself, honestly. I mean, I know when I'm having a fat day and when I've lost weight. I accept all of the bodies," Rihanna told Vogue. "I'm not built like Victoria's Secret girl, and I still feel very beautiful and confident in my lingerie."
Rihanna invades the business world
Besides kicking up a storm up in the music world, she is also becoming a very prominent business tycoon as her make-up line Fenty Beauty is taking over the world. She is going to launch a new lingerie line titled Savage X Fenty, which would include a wide range of sizes and nude options.
But why did she choose such a name for the product?
Explaining that, the songstress said, "Savage is really about taking complete ownership of how you feel and the choices you make. Basically making sure everybody knows the ball is in your court.
"As women, we're looked at as the needy ones, the naggy ones, the ones who are going to be heartbroken in a relationship. Savage is just the reverse. And you know, guys don't like getting the cards flipped on them—ever."