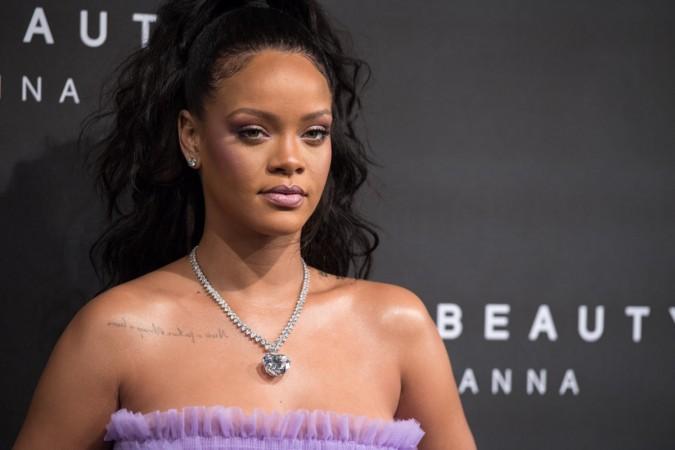 Rihanna has been long rumoured to be dating Hassan Jameel. The Barbados singer, who recently turned 30, has been associated with the billionaire for a while now but she hasn't clarified her relationship status as yet. She set tongues wagging when she attended a Grammy after party with the rumored boyfriend.
While fans are eager to know if she is indeed in a relationship with Hassan, sources have claimed that the Wild Thoughts hitmaker is "madly in love" with the Saudi businessman and has already begun planning her future with him.
According to Hollywood Life's grapevine, Rihanna is thinking about having babies with Hassan. Insiders close to the singer say, "Rihanna is madly in love with Hassan and she's starting to plan for a future with him. They are very serious and now that Rihanna has hit the big 3-0 she's thinking about stuff like marriage and family a lot more."
The source also suggests that the singer isn't rushing into the future but it is on her mind. "She always thought she would have kids by this age so that's on her mind now too. She and Hasaan aren't rushing into anything, but that is where her head is going. It really seems like she's met her prince charming," the insider adds.
Hassan is reportedly the first guy since Chris Brown that has got Rihanna jittery and in a good way. "This guy has completely swept her off her feet. For a long time she worried that she'd never love anyone as much as Chris, but Hassan is showing her it's possible. Chris will always be her first true love but Hassan has made his own mark. It's two different kind of loves but equally strong," the insider shares.
Although this might draw mixed reactions from her fans, Gossip Cop suggests that these claims are not what meets the eye. Sources of the site suggest that the claims are not true.
Family or not, Rihanna is focusing on her baby: her ninth album. The singer hasn't officially announced the name of the project but fans have dubbed it as "R9." More details about the tracks, release date and artists she is collaborating with is still unknown.