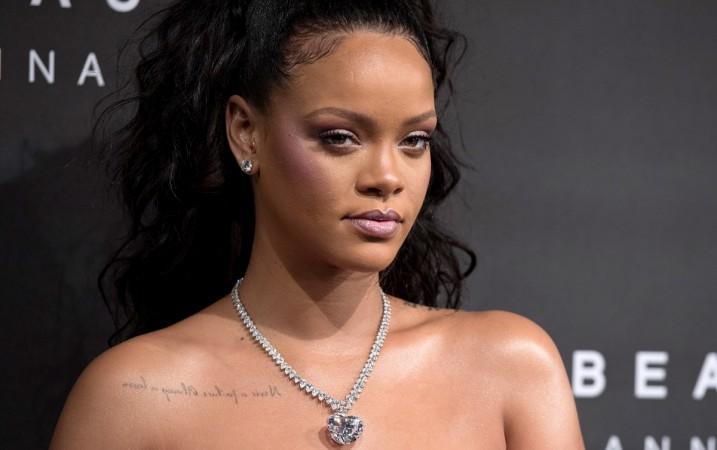 Engagement rumours about Rihanna and her billionaire boyfriend Hassan Jameel have been doing the rounds ever since the Barbadian singer was spotted wearing a huge diamond ring on her wedding finger a month ago.
Now, an industry insider has claimed that the Umbrella hitmaker is planning to announce her engagement with Saudi businessman in the near future.
"This relationship is different than any Rihanna's been in before. She wants to settle down, and Hassan is the perfect person to do that with. They could announce their engagement any day now!" Gossip Cop quoted the source.
Also read Rihanna's Fenty vs Kylie Cosmetics: Who is taking over the beauty aisle?
However, the entertainment news website claimed that the Work singer is not engaged to Jameel and the story about her plans to tie the wedding knots with him in the near future is made up.
Even RiRi's ex-boyfriend Chris Brown apparently believes that she will never take her relationship with the Saudi billionaire to the next level. A close friend of him reportedly said that he thinks that Jameel "is not good enough for her".
Another insider claimed that Breezy is trying everything to win back the trust of his former lover and rekindle romance with her. "The Rihanna assault was without doubt the darkest period of Chris' life, and it's something he bitterly regrets," the source told Hollywood Life.
"He knows he's views by many in the public as this terrible violent person, and an all round bad guy, but Chris believes he is so much more than that, and that deep down he's a good guy. This is his way of showing that, of displaying to the world that he also has this other side, and that he is, at heart, a good person," the insider added.
Although Rihanna may not make an official announcement about her relationship with Jameel in the near future, her fans are already looking forward to see them start a family together.
When several photos of the rumoured couple in Paris started doing the rounds online, social media platforms started getting flooded with messages from the fans for them.
"Rihanna and Hassan are really going strong. it's been a year already," a Tweeter user wrote.
"I ship Rihanna with Hassan, first of all because he is so gorgeous, second of all because Rihanna is happy," another netizen tweeted.
"I love Rihanna and I hope she's happy. If she's happy with Hassan then let her be happy. I don't care who its with. She deserves love," another social media user commented.