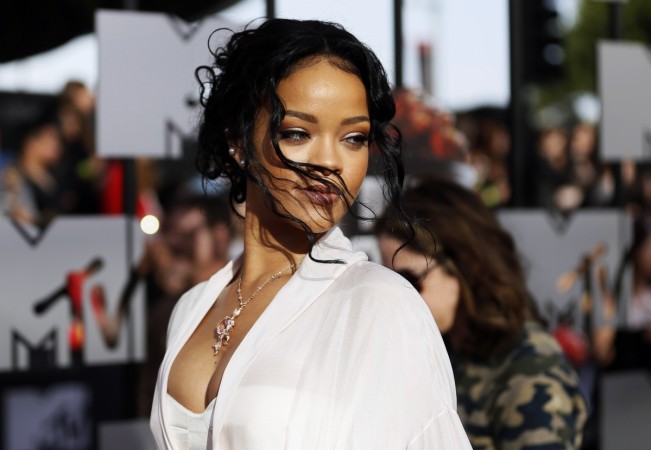 Rihanna seems to have decided to settle down in life with her billionaire boyfriend Hassan Jameel. She has reportedly made plans to elope with him in the near future.
People close to RiRi are apparently waiting for an official announcement from her about their engagement. According to an industry insider, the couple have already started talking about their marriage.
"This relationship is different than any Rihanna been in before. She wants to settle down, and Hassan is the perfect person to do that with. They have already talked about marriage they could announce their engagement any day now!" the source told Celebrity Insider.
Also read Rihanna-Hassan Jameel engagement: Is this the truth about Barbadian singer's diamond ring?
The insider also said that the Barbadian singer is planning a secret wedding, which could be followed by a star-studded celebration. "Rihanna will no doubt elope somewhere quiet, or maybe exchange vows on the beach. She wants something unique and laid-back to match her personality, but still romantic," the source added.
The insider then said that the Diamond hit maker might send her fans into frenzy by announcing her engagement with the Saudi billionaire in the near future.
"It would be a surprise if they had a small and private ceremony followed by a big party to celebrate later in the year. Everything is going great for Rihanna right now, and her friends and family are so happy for her!" the source said.
Ever since speculations started doing the rounds about the songstress' engagement with Hassan Jameel, she has been very alert in front of the camera.
Recently, RiRi was spotted at The Forum for attending Jay-Z's Los Angeles concert. She sizzled in a plunging mini-dress that showcased her incredible curves. While confidently posing for photos, the work singer made sure to hide her left hand under the cuff of her leather jacket.