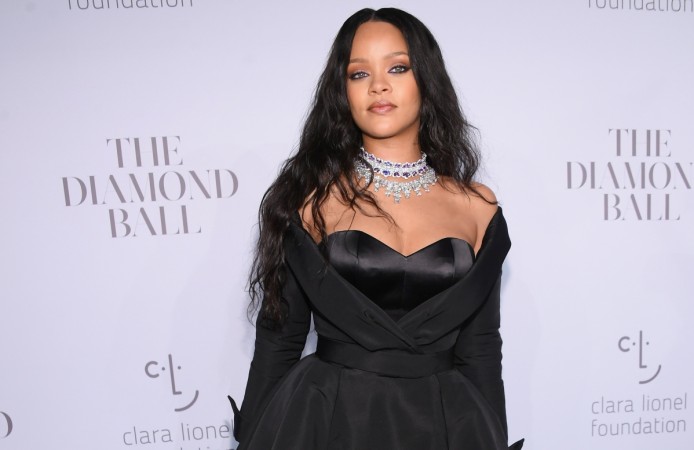 Rihanna is reportedly desperate to take relationship with Hassan Jameel to the next level. She has been reportedly trying to let him know about it by sending him indirect messages. And wearing a diamond ring on her wedding finger was part of it.
Although the huge ring sparked engagement rumours, it was confirmed by people close to RiRi that it was just part of her accessories and had nothing to do with her relationship status with the Saudi billionaire.
However, an industry insider has claimed there was a hidden meaning behind the diamond ring. "She loves the attention she gets wearing a big ring like that, and she is trying to send a not-so-subtle message to Hassan too," the source told Hollywood Life.
Also read Rihanna-Hassan Jameel romance update: Are they ready to take the next step?
The insider then said the Barbadian singer wants to get her beau "caught up in the excitement" and think about "putting a ring" on her wedding finger "as soon as possible".
"She thinks Hassan is really hot, she is totally into him and they have an amazing connection," the source added.
After confirming that RiRi is not engaged, the insider said she would have shared the good news with her loved ones, including family, friends and fans, if she were.
"If she were engaged, she would let the whole world know about it pretty quickly. That is news she would love to share with her family, friends and fans. They have been spending time together and Rihanna would love to get serious, but right now she is just toying with people," the source said.