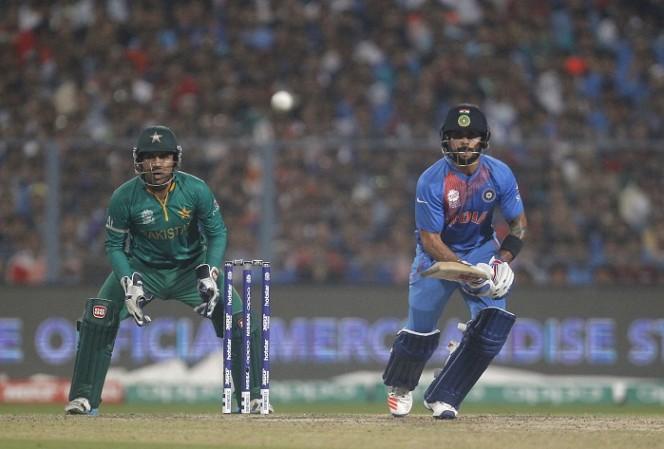 The chairman of the Pakistan Cricket Board (PCB) has said the resumption of cricket ties between India and Pakistan depend entirely on the Board of Control for Cricket in India (BCCI).
Najam Sethi, who is in Kolkata to attend an International Cricket Council (ICC) meeting, said there were no board level problems between PCB and BCCI and that he hoped bilateral cricket ties can resume soon.
India have not played with Pakistan in a full series since the 2008 terror attacks in Mumbai, although the two countries played a short one-day series in India in 2012/13.
"Firstly, the two sides need to play each other for the sake of the people of the sub-continent," Sethi told PTI.
"Secondly, the ball is in the BCCI's court. That's it. We hope sooner than later better sense will prevail and the two sides can get back to playing good cricket again.
"My sense is that all this is a melting pot and at some stage or the other, we will have to have a good resolution."
The comments come weeks after the ICC announced it had created a dispute panel to hear PCB's $70m compensation claim against BCCI due to India's refusal to play Pakistan.
The dispute relates to a memorandum of understanding signed by the two cricket boards in 2014 under which India and Pakistan would play six bilateral series between 2015 and 2023.
However, India has refused to play a full series against Pakistan, citing political tension between the two countries.
"Our position is that we are okay with what's been allocated right now but this is subject to the decision of the tribunal," Sethi said. "Because obviously it's a case that's still pending and currently, is subject to whatever resolution that finally finds.
"Right now India has not slotted Pakistan into any of the matches. Our position is that whatever we sign right now is going to be subject to the decision of the tribunal."
A three-member panel will hear PCB's complaint at a hearing in Dubai in October this year, with the ICC saying that the decision of the panel will be "non-appealable".