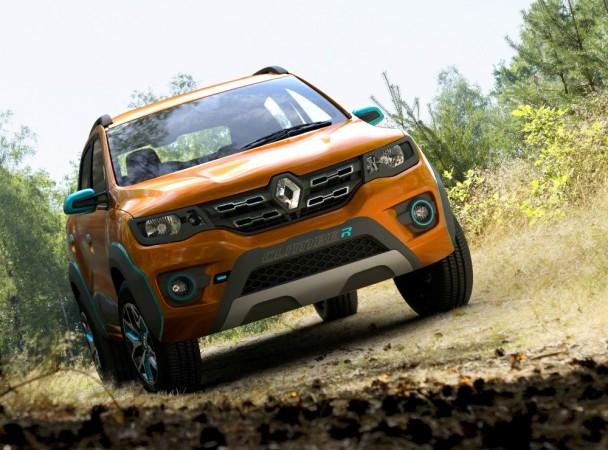 French carmaker Renault could be eyeing a spot in the electric car market in India with the development of the electric version of Kwid, a model that has been a roaring success since its debut in the intensely competitive small car segment. Should things go as planned, Renault Kwid electric could be plugged in the country after its rollout in China.
According to Livemint, the electric version of the Kwid is currently being tested in India for range extension and road-worthiness. The final call on the launch will be made subject to the Indian government's policy on electric vehicles.
It may be recalled that the Narendra Modi-led NDA government has made its intentions clear by stating that it envisages rollout of electric cars by 2030. NITI Aayog, the government's think-tank, is responsible for framing the policy of electric vehicles.
A slew of carmakers in India has welcomed the government's ambitious plan to have alternate fuel vehicles on Indian roads. With the development, Renault could be the latest one to join the league. Should the company manage to roll out the Kwid electric vehicle in China, auto industry watchers say it would be a bold move. This will mark the first time that a car designed and developed for a developing country by a global manufacturer will drive into a developed market.
Also read: Soon, we would be buying electric cars through Alibaba's vending machine
An interesting rumour has it that Renault would also bring Zoe electric car in India at the Auto Expo 2018. The car has been undergoing testing in the country and could be the company's first step towards EV rivalry in the subcontinent.
In India, Maruti Suzuki, the country's largest carmaker, is also expected to launch small electric cars by 2020. The company is currently conducting the feasibility study in the market to understand the needs. The study is expected to have its bearings on the company's electric car.
Maruti Suzuki will develop electric vehicles in association with Japanese carmaker Toyota. The company has signed a memorandum of understanding (MoU) with Toyota for the development of electric vehicles, and the models will be sold and serviced by Maruti Suzuki in India.