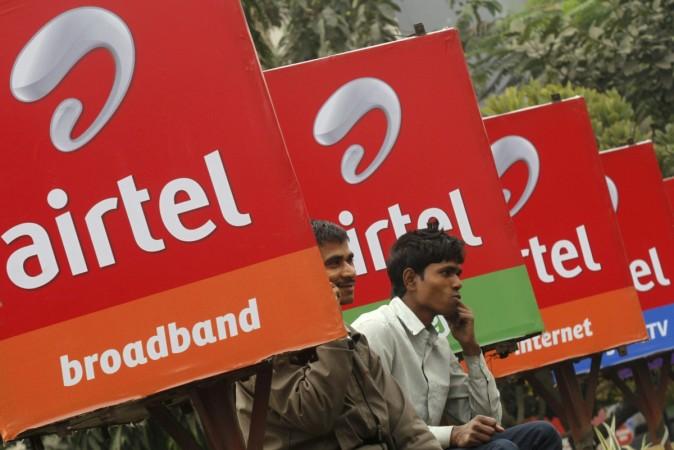 India's No 1 telecom operator, Bharti Airtel, suffered a huge drop in revenue in the fourth quarter and the telco took a dig at Reliance Jio for the fall in profits. On Tuesday, the company posted its smallest quarterly profit in more than four years.
The company reported a 72 percent drop in quarterly profit, with the net profit falling to Rs. 373.4 crore in the three-month period ending on March 31 from Rs. 1,319.2 crore in the same period a year earlier. This was the second straight decline in Bharti Airtel's quarterly profit, after it was hit by a 55 percent profit slump in the December quarter.
According to the company, its revenue dropped by 12 percent to Rs. 21,934.6 crore in the March quarter while its earnings before interest, tax, depreciation and amortisation (EBITDA), which indicates a company's operating profitability, fell 13 percent to Rs. 7,992.8 crore from Rs. 9,188.1 crore a year ago.
"The sustained predatory pricing by the new operator has led to a decline in revenue growth for the second quarter in a row. The telecom industry as a whole also witnessed a revenue decline for the first time ever on a full year basis," Gopal Vittal, Bharti Airtel's managing director and CEO for India & South Asia, said in a statement.
However, Airtel ended the March quarter with nearly 356 million customers across India, South Asia and 15 countries in Africa. In India, which accounts for nearly 78 percent of overall revenue, the company's mobile subscriber base saw a 2.9 percent sequential growth with 274 million users.
"The deteriorating health of the industry was compounded by the tsunami of incoming voice traffic from the new operator as a result of which significant investments had to be made just to carry the incoming traffic on our network," Vittal said.
Mukesh Ambani-led Reliance Jio has shaken up the market by offering free voice calls and data until December 31 as part of a promotional offer, which was later extended to March end. Although Jio attempted to stretch the offer further to June end, the company was later forced to withdraw it.
With its free services, Reliance Jio set off a price war in telco industry which prompted incumbents to consider consolidation to stay relevant. Vodafone Group's Indian subsidiary and Idea Cellular recently agreed to a $23 billion merger to become the country's biggest network carrier dethroning Bharti Airtel.