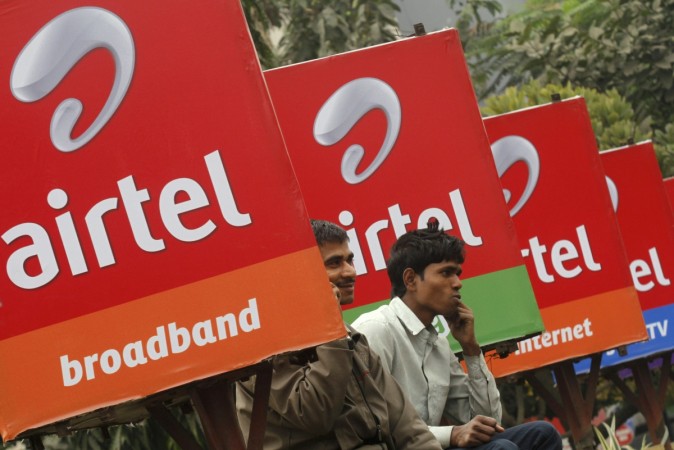 The Indian telecom industry has become a fierce battleground for telcos as incumbents fight against the disruptive newbie, Reliance Jio. Between offering free 4G and voice calling services, and low-cost tariffs since last April, Jio has managed to rake in over 160 million subscribers across India. As prepaid tariff fight continues, Bharti Airtel has managed to maintain its dominance by adjusting to the changing trends.
Airtel is the biggest telecom operator in India and also Jio's biggest rival. From low-cost prepaid tariffs to affordable smartphones under its "Mera Pehla Smartphone" programme, Airtel has kept its position secure. The telco boasts its high-quality service as compared to rivals in order to downplay the competition.
Airtel has been revising series of its prepaid plans in order to level with what Jio is offering to win over customers. While there are several prepaid options for customers while looking for unlimited data and voice calling options, subscribers looking for low-cost tariffs are in for a treat. As Airtel continues its prepaid plan revision spree, the existing Rs 93 prepaid plan gets extended validity.
Available to users in Andhra Pradesh and Telangana at the moment, Rs 93 prepaid plan now offers 1GB 4G/3G data with unlimited voice calling and SMSes for 28 days. Earlier, the validity of this particular pack was 10 days, which makes it an obvious choice for those who rely on more calls and less data.
Airtel hasn't revealed if and when the extended validity of Rs 93 plan will apply to other circles, but it is bound to happen sooner than later.
How does Airtel Rs 93 compete against Jio Rs 98?
It's all in the competition. Airtel's revision of Rs 93 plan places it in direct competition with Jio's existing Rs 98 tariff.
Reliance Jio's prepaid tariff offers 2GB 4G data with unlimited local, STD and roaming calls along with 300 SMSes free for 28 days. Access to Jio's suite of apps is complimentary on all prepaid plans the telco offers.
In both cases of Airtel and Jio, respective plans do not have any daily cap, which means users can use up the entire high-speed data allotment in a day or 28 days. In order to continue high-speed internet in 4G speeds, users must recharge with data add-on packs, which are available at a lower cost on Jio's network.
This is certainly not the first time Airtel has revised its prepaid plans to benefit subscribers. Last month, the telco extended the validity of its Rs 399 tariff, which offers 1GB data per day, unlimited local and STD calls, free roaming and 100 SMSes per day for 84 days. Prior to that, Airtel announced extra data and validity on two of its 1GB/per day prepaid plans. The Rs 448 and Rs 509 plans give users 82 and 91 days validity with unlimited calling and 1GB data per day.
Airtel's move was against Reliance Jio's Republic Day 2018 offer, which gave users double data and lower tariffs. For Rs 399, users were offered 1.5GB data per day for 84 days and Rs 398 gave 2GB data per day for 70 days. Jio updated other plans as well, including Rs 149, Rs 198, Rs 349, Rs 448, Rs 449 and Rs 498.
Aggressive plans like these that are helping Jio scale up in what was otherwise a monotonous industry. In its latest quarterly earnings report, the company revealed that it added 21.5 million subscribers in the third quarter of 2017, taking the total to a whopping 160.1 million milestone as of December 31, 2017. The telco recorded data consumption of 431 crore GB during the said quarter, and it is labelled as the most cost-efficient digital service platform globally.