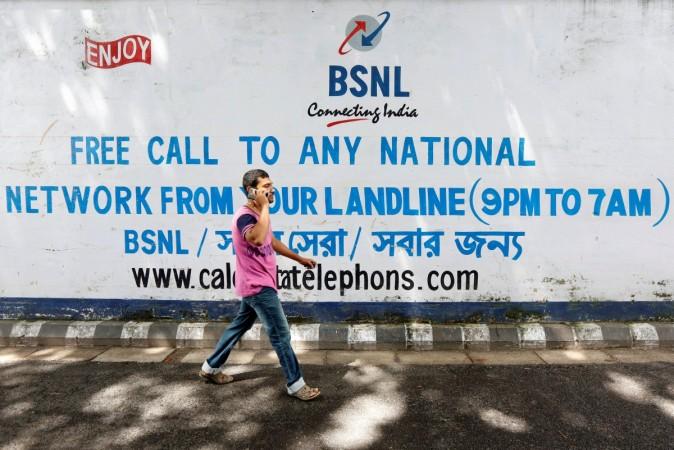 A lot of exciting changes have been happening in the Indian telecom industry if you look at it from a consumer's point of view. But Reliance Jio's entry in the market over a year ago turned into a nightmare for existing telecom operators. While Airtel, Vodafone and Idea Cellular are trying to keep the balance of the sector, state-run BSNL has been evading the telco dogfight.
It's time to ramp up. BSNL is taking the competition seriously as it tries to cover the gap with Reliance Jio in terms of tariffs and services. The state-run telecom operator has already partnered with Indian OEMs, such as Micromax and Lava, to offer affordable smartphones to combat the JioPhone's success, and it is now taking its next step to compete against Reliance Jio.
Stepping into the 4G spectrum
As the telecom industry moves from 3G to 4G dominance with players like Jio, Airtel and Vodafone already offering the high-speed mobile broadband service, BSNL is finally joining the race. According to a TelecomTalk report, BSNL introduced 4G services in Kerala, but using the existing spectrum to generate a 4G network.
The soft launch of 4G by BSNL is limited to five locations in the district of Idukki in Kerala. The company is expected to expand 4G services in other cities soon, but it needs to address the shortage of spectrum before a nationwide rollout.
BSNL Chief General Manager PT Mathew said the official 4G rollout in other districts of Kerala will be commissioned by the end of 2018. Users can look forward to higher data speeds, which in turn will improve user experience, Mathew was quoted as saying by the report.
The first speed test of BSNL's 4G network in Kerala, as conducted by a user, looks promising. A screenshot shared by the user @nagellatrinath on Twitter shows BSNL clocking 25.20Mbps download and 5.36Mbps upload speeds.
It'll be interesting to see if BSNL can continue to offer such speeds even after a wider rollout in Kerala and other states.
Truly unlimited calling & data
In a bid to keep up with the changing trends of the Indian telecom industry, BSNL must offer voice and data bundles with generous limits. The telco has been successfully trying to hold its ground by offering low-cost tariffs with unlimited data and voice calls for its prepaid customers.
BSNL upped the ante on its unlimited offering with the launch of a new "KOOL" offer for its prepaid customers on Thursday. Under this scheme, users get unlimited voice calls, local and roaming to any network, unlimited data without any FUP or daily limit along with 100 SMSes per day for 84 days. The KOOL offer can be availed by paying Rs 1,099.

"We are committed to providing affordable and efficient services to our esteemed customers. BSNL introduced KOOL offer for Rs 1,099 suitable for all segment of society and empowers family and friends to be in touch," RK Mittal, director and a member of the BSNL Board, said in a statement.
As exciting as the sound of no daily FUP limit sounds, there's a downside to the offer. Unlike telcos like Reliance Jio and Airtel, BSNL still offers data at 3G speeds.
If you're a postpaid customer on BSNL's network, there's a similar plan for you at Rs 1,595, which provides unrestricted voice calls and data usage, but only for a month. If that's a bit steep, BSNL has suitable plans for postpaid users under its "Loot Lo" scheme, which gives 60 percent discount on mobile services and 500 percent more data. The "Loot Lo" offers start at Rs 225 and go up to Rs 1,525.
Other than that, what BSNL is offering is a deal worth considering. Besides, the telco has various other offers for its landline subscribers. BSNL recently extended its free Sunday calling offer till April 30, which allows users to make calls to any network between 10:30 pm to 6:30 am on Sundays.