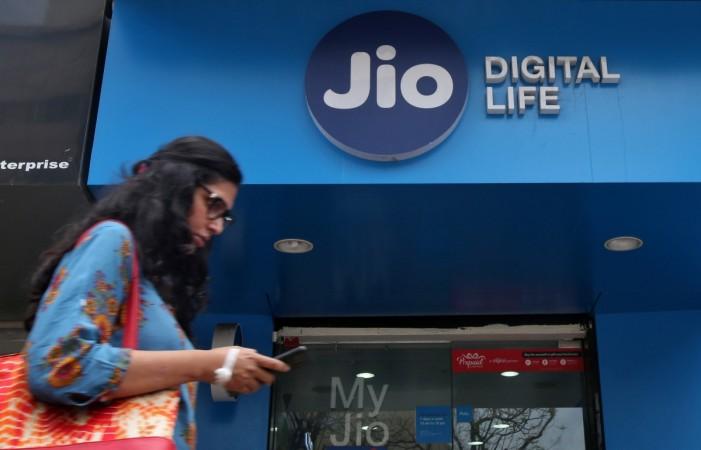 Reliance Jio Infocomm Ltd is slated to become the largest telecom company in India by the end of this year if it continues adding subscribers at the current pace, reports Livemint.
According to analysts at Kotak Institutional Equities Research, Jio's net revenues may have already crossed Bharti Airtel Ltd's wireless revenues in the last quarter.
Airtel's wireless revenues are expected to be around Rs 87-88 billion for the second quarter of the current financial year while those of Jio's are expected to be Rs 92.4 billion.
The main focus of Jio is on expanding its subscriber base through the ban on Aadhaar-based e-KYC is expected to slow things down but it is seen as a temporary hitch.
Telecom companies are going to face tough times as they have to increase capital expenditure while at the same time deal with a decrease in prices.
Competition is expected to remain intense for the next one year as all telecom companies fight for a share of the subscriber base. Reliance Jio introduced 100% cashback for all their packages this past weekend and in response, other players have been tweaking their prices and packs.
Barring Jio, all other companies are lagging in capex given their weak financial standing and this will affect customer retention and product offerings.
Reliance Jio has spent around Rs 330 billion in H1FY19, which is equal to the combined capex spent by Bharti Airtel and Vodafone Idea combined in FY18.
The scale of investments suggests that Reliance Jio is not going to relent till it becomes the market leader when it comes to revenue market share.
Shareholders would be pleased by the progress Reliance Jio is making but high costs means the operator is yet to make profits and net earnings as it envisages and this may take time as the company doesn't feel the need to raise prices.