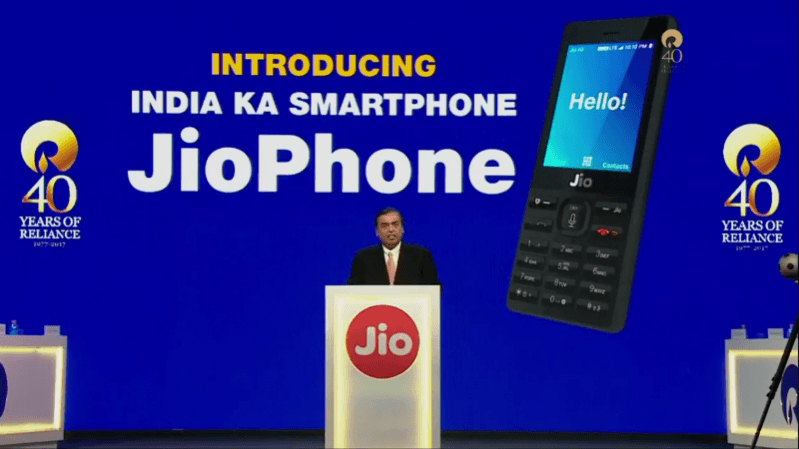 The latest market entrant in the Indian telecom sector, Reliance Jio (RJio), continues to add users, the latest subscriber figure has revealed. Referring to the numbers released by the Telecom Regulatory Authority of India (TRAI), Mint has reported that the market share of Mukesh Ambani-led RJio has increased steadily in the recent months. The company had launched its feature phone, JioPhone, in July and that accelerated the subscribers' numbers in July.
The subscribers' count showed that more than 11.8 million new users were added to RJio, which is much higher than its average monthly addition of 9.5 million subscribers in the last four months. For its competitors, including Bharti Airtel and Vodafone, the response from the new customers has been mute. In July, Bharti Airtel's wireless subscriber base got better by just 300,000, on the other hand, the Vodafone-Idea combine's subscriber count increased by 600,000. It is to be noted that this was the lowest rate of subscriber addition in the past 10 months.
With the market consolidating after the entry of RJio and small players being taken over by the bigger players, Jio's incremental market share gains are likely to come at the expense of its large competitors.
Jio's subscriber market for July rose to 19.6 per cent hence overtaking both Vodafone India and Idea, which were operating as separate entities at the time. Interestingly, Jio's market was 15.8 per cent in March which was well below Vodafone's share 18.8 of per cent.
One of the most interesting findings of the report is that a larger share of Jio's incremental subscribers can be attributed to rural areas in recent months, indicating higher sales of its feature phone. Jio's growth in the recent times has been led by capital spending which is expected to remain high in the near future as well.