Reliance Industries (RIL) on Wednesday reported a 17.3 percent jump in net profit at Rs 9,516 crore for the second quarter ending September on the back of robust performance in its petrochemicals and telecom businesses.
The Mukesh Ambani-led RIL had posted a net profit of Rs 8,109 crore in the corresponding quarter of the last fiscal, a company statement said.
On a sequential basis, RIL's July-September net profit grew 0.6 percent over April-July's highest-ever consolidated profit in a quarter at Rs 9,459 crore.
On a standalone basis, RIL's profit during the quarter in consideration grew 7.19 percent to Rs 8,859 crore, against Rs 8,265 crore in the year-ago period.
Company revenues in the second quarter rose 37.10 percent to Rs 1.03 lakh crore from Rs 68,532 crore in the same period a year ago.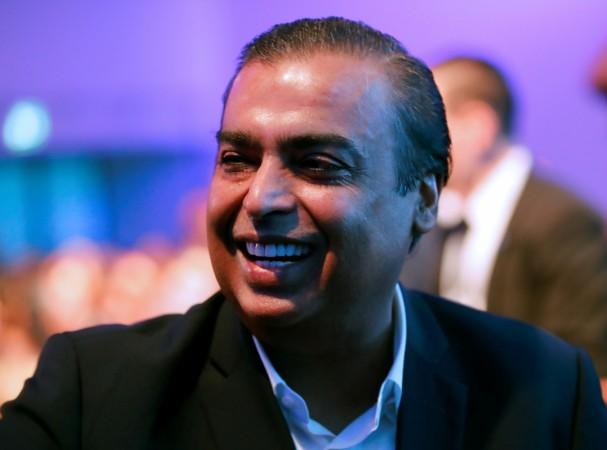 RIL's gross refining margin (GRM) on refining a barrel of crude oil into petrochemical products during the quarter in question, however, dropped to $ 9.5 per barrel from $10.5 in the previous quarter and from $12 in the July-September quarter of last year.
"Reliance delivered robust operating and financial results for the quarter despite macro headwinds, with strong growth in earnings on y-o-y basis. Our integrated refining and petrochemicals business generated strong cash flows in a period of heightened volatility in commodity and currency markets," RIL Chairman Mukesh Ambani said in a statement.
"Our world-class petrochemicals assets contributed record earnings, endorsing benefits of diversified feedstock, integration and superior product portfolio. Use of ethane feedstock at Nagothane cracker from this quarter has further enhanced feedstock optionality," he added.
With results coming in after market hours, the RIL stock closed on Wednesday at Rs 1148.90 a share, down Rs 14.75, or by 1.27 per cent, on its previous close on the BSE.