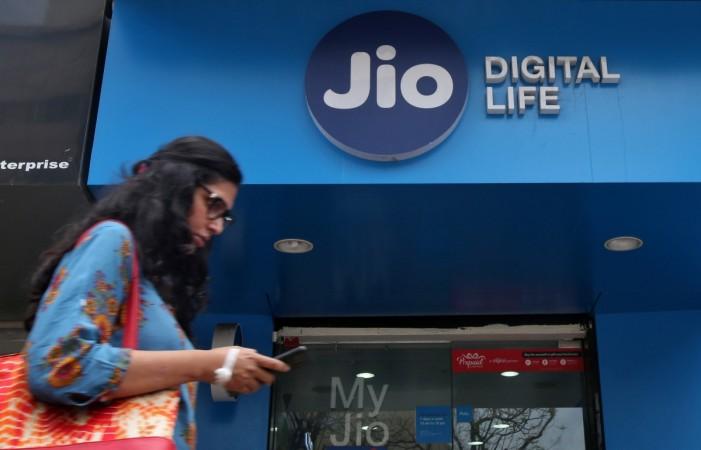 Reliance Industries Limited (RIL) is expected to go for an Initial Public Offering (IPO) for its telecom unit Reliance Jio Infocomm Limited in the next 2-3 years, Mint reported citing sources. The plan for listing Rjio IPO will be formulated after the company's consumer businesses, which includes Reliance Jio, overtakes its energy business in terms of revenue.
Interestingly, Mukesh Ambani-led Reliance Jio disrupted the telecom sector when it launched its services in September 2016, triggering a wave of consolidation in one of the world's most crowded telecom markets. The consolidation of the industry into about three large operators and an increase in Reliance Jio's market share will set the stage for the listing of the company.
The decision to list RJio on the exchange could be possibly taken to consolidate its investor base. Quoting its source mint reported that "If we keep Reliance Jio as a 100 percent subsidiary of RIL, some RIL investors are bound to say that they don't understand digital services, which is one of the reasons our stock price doesn't reflect our true potential."
In December 2017, Bloomberg also reported that RIL was considering a Reliance Jio IPO by early 2019. But for the short term period, its plan is to engage with customers and continue to add subscribers.
In the quarter ended 31 March, Reliance Jio added more than 9.4 million subscribers, taking its total users to 186.5 million, according to data compiled by the Telecom Regulatory Authority of India (Trai), becoming India's fastest-growing telco. During the same period, Idea Cellular Ltd added 9.1 million subscribers, while Bharti Airtel Ltd and Vodafone India added 8.4 million and 5.6 million users, respectively.
With the company turning profitable and a recent report by CLSA claiming that Reliance Jio had one of the lowest customer acquisition and network costs, the company appears to be focusing on retaining and adding more customers. RJIo's aggressive plans to add customers in the recent past have led to the constitution of many research and development centre. The company is also expected to invest hugely in artificial intelligence.