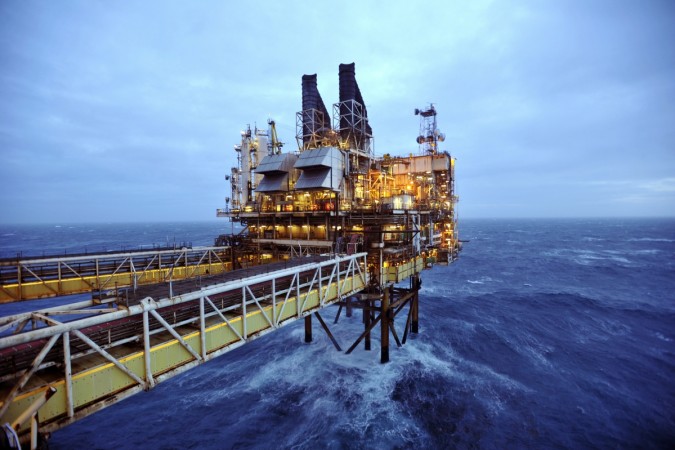 Oil-to-telecoms conglomerate Reliance Industries (RIL) partnered UK-based BP to invest about Rs 9,750 crore ($1.5 billion) to develop six satellite gas fields in the Krishna Godavari Dhirubhai 6 (KG-D6) block by 2022.
Earlier on Monday, both the companies submitted the field development plans to the office of Directorate General of Hydrocarbons (DGH), sources aware of the development told news agency PTI.
RIL and BP plan to develop four deep sea satellite gas finds — D-2, D-6, D-19 and D-22 -- in the Krishna Godavari basin block. Overall 5-6 gas producing wells will be drilled, which will be later attached to production facilities.
The peak output is expected in the range between 10 to 12 million standard cubic meters per day (mmscmd), the company said in a statement. "The four satellites and the two other satellite finds (D29 and D30), R-Series and MJ gas discoveries, are the ones on which RIL and BP had in mid-June this year announced investing Rs 40,000 crore to reserve the flagging production from KG-D6 block," PTI reported.
Development of the six satellite finds will be conducted together, while D-34 or R-Series and D-55 (MJ) would have separate development plans, sources said.
Earlier in 2012, the government had approved a Rs 9,750 crore ($ 1.5 billion) plan to drill out 10.36 million standard cubic meters per day of gas from four satellite fields of the block by 2016-17.
According to the report, the four fields have 617 billion cubic feet of reserves and can approximately produce gas for next eight years.
The companies do not want to change the investment plan for D-34 or R-Series gas field in the same block, which was earlier approved in August 2013, the report said. Currently, the D-34 discovery holds estimated reserves of 1.4 trillion cubic feet, which means about 12.9 mmscmd of gas for a period of 13 years can be drilled out from it.
Reliance posted a 12.8 percent rise in its net profit on a year-on-year basis, at Rs 8,097 crore for the second quarter ended September 30, propelled with higher margins from its core refining and petrochemicals businesses.