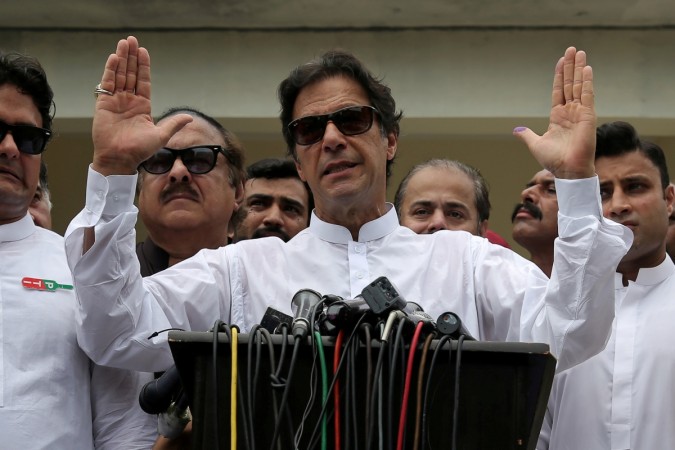 Pakistan Prime Minister Imran Khan has included reputed foreign economists in his newly-set up Economic Advisory Council (EAC) to advise his government and chart a new economic policy for the nation mired in deep financial crisis.
According to figures released by the PM, Pakistan's current account deficit is $18 billion while foreign exchange reserves are just over $10 billion; barely enough for two months of imports.
The government is still undecided on whether to seek bailout from the International Monetary Fund or seek more financial assistance from China.
Seven members of the 18-member EAC belong to the government while 11 will be from the private sector, including leading international economists Atif R Mian, Asim ljaz and lmran Rasul.
Unlike in the past, the EAC will be headed by the PM to ensure that the Pakistan government gets the best possible advice to implement its economic and financial policies.
In previous years, finance ministers headed EACs and most meetings had no definitive agendas. The EAC met once every four months and its advice was not taken seriously and as a result, the meetings became more of a debating forum.
The ministry of finance will be the nodal agency for the EAC, which will function in a non-partisan manner with the aim of strengthening existing government institutes.
The council is expected to play an important role in aiding the government to design, formulate and implement effective policies to further social and economic advancement, human resource development, improvement in ease of doing business and strengthening data services.
The council will also help the government in conducting policy analysis and assist it in reaching out to internationally-recognised economists and invite their suggestions for Pakistan's development.
Imran Khan has asked the EAC to recommend in two weeks the steps needed to bring back unlawfully acquired assets which have been stashed abroad.