China has erased doubts, if there were any, about its commitment to maintaining a cordial relationship with its close ally -- Pakistan. Beijing has reportedly offered an additional $2 billion loan days after Imran Khan's Pakistan Tehreek-e-Insaf made a stunning show in the Pakistan general election.
Initially, China was focussed in preserving a good relation with Nawaz Sharif's Pakistan Muslim League-Nawaz (PML-N) but with the fortunes changing in favour of Imran Khan, China is attempting to diversify its political relationships in Pakistan.
Amid the announcement of a Chinese loan and the Islamic Development Bank activating a three-year $4.5 billion oil-financing facility, Pakistan's rupee soared the most nearly in a decade.
The currency stood at close to 124 per dollar, rising almost three percent. The proposed loan to Pakistan will help the country to shore up its foreign exchange reserves which has been witnessing a steep fall over the tears.
Pakistan's overdependence on the Chinese financial, diplomatic and military support has come at a time when Trump administration has cut the military aid to the South Asian nation. Pakistan's political administration has a support from its military leadership to ensure continuity in $60 billion in loans for the China-Pakistan Economic Corridor infrastructure projects.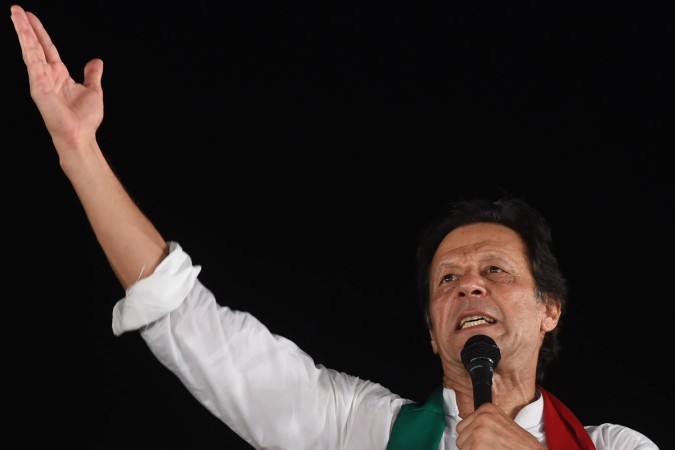 In fact, Imran Khan, who is most likely to become Pakistan's next Prime Minister, has said that "our neighbour is China; we will further strengthen our relations with it." With Pakistan's future with the US facing a period of uncertainty, the country is enforcing its relationship with China.
The incoming Prime Minister will have the most important job of arresting the sliding economy. It is expected to take some additional loan from the International Monetary Fund to overhaul the picture of the economy.
In last the 13 months, China has proceeded a loan of nearly $ 6.2 billion which is equivalent to the last aid it received from the International Monetary Fund.
However, the increasing burden of debt has worried the Trump administration with the US Secretary of State, Mike Pompeo, stating that the "big daddy" would be watching if Khan's new government is syphoning off IMF funds to pay Chinese debts.