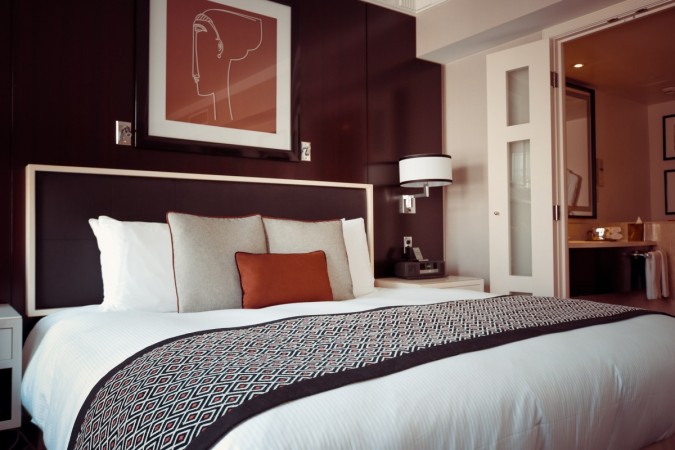 As spooky as ghostly blurs in the background of an otherwise casual photograph might seem, the idea of being exposed online in one's birthday suit is probably even scarier. Sadly, a homeowner from Singapore had to go through the same and was left rather horrified when he saw his naked body on a property listing website.
The man had decided to take photos of his room and upload it via a realtor on the listings site, but he made one major mistake: he took the photos of his room while undressed. And his realtor posted the naked selfie online without paying much heed to the content.
Surprisingly enough, neither he nor his realtor knew anything about the photo's x-rated nature. It was only when the agent's friend spotted it and let him know that the two found out about the blunder that had been made.
The agent who was behind uploading the pictures online shared that he did not notice the nudity in the images, owing to its size; and neither did the owner when he shared more of his assets than what he had perhaps intended to.
As per Singaporego.com, the homeowner said that he had taken off his clothes to cool himself off after cleaning the house. It was while taking a few shots of his bedroom that he accidentally managed to frame his naked reflection in the mirror behind the dressing table.
The photo was uploaded to the listing website 99.co, and the property agent was quoted saying: "Because it (the photo) was too small, I didn't notice it."
Thankfully, once the agent's friend noticed the nudity, they were able to take the photos down. The listing of the four-bed maisonette in the town of Choa Chu Kang, District 23 of west Singapore, was also taken down from the website after the nudity was spotted.
The firm's policies and plans about changing its procedures to prevent such an embarrassing incident in the future aren't clear yet.
But the maisonette that came with a balcony and air conditioning, was set to sell at SGD$570,000 ($432,363.08) but has been now taken off the market since the reporting of the photos.