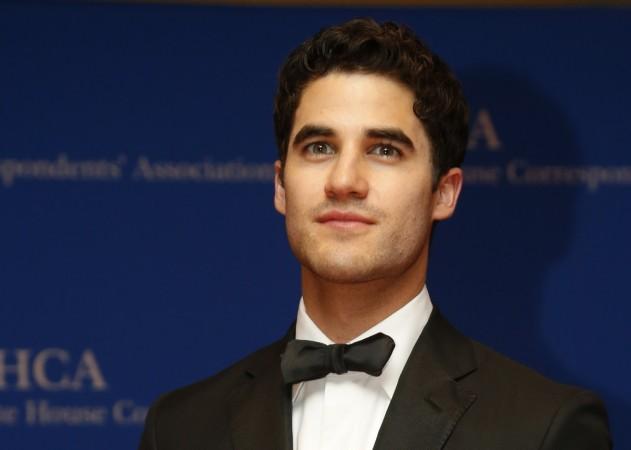 Glee alum Darren Criss took to Instagram on late Tuesday to share with his fans a photograph of himself stark naked. This has resulted in his social media pages being flooded with a lot of appreciatory comments from fans, who have been raving about his hot body.
Criss is naked in the photograph, but he has managed to cover up the essentials with a red speedo. "So what's more red? My sunburn, my speedo, or YOUR FACE???‬ #ACSVersace," the actor captioned the picture.
Also read: Did Avengers: Infinity War's Russo Brothers tease a Thor: Ragnarok spoiler? [PHOTO]
Earlier this month, Criss was spotted filming Versace: American Crime Story in Miami where he flaunted his body in a speedo during a beach scene. Criss plays Andrew Cunanan in the show that explores the events leading up to Gianni Versace's murder at the steps of his Ocean Drive mansion and the manhunt for Cunanan.
Check out the image below:
Ryan Murphy has always wanted to do something dark with Criss and Versace: American Crime Story was the perfect opportunity. "Darren Criss is one of the most exciting young performers in the world of film, TV and stage today," Murphy was quoted as saying by the Inquirer.
Murphy has previously worked with Criss on Glee as well as American Horror Story. "We have been talking for several years about doing something dark and adult together. And this role seemed like an exciting and unexpected fit," he added.
Edgar Ramirez will portray Gianni Versace and Penélope Cruz will play Versace's sister, Donatella Versace.
About his interest in pursuing the murder, Murphy told Entertainment Weekly: "I was always very moved and freaked out by the Versace assassination, and I thought it was a really great story to do because it's a manhunt season. [Serial killer Andrew Cunanan] killed four people and then Versace, and was on the loose. We're exploring the reasons of how he got away with being undetected."