After setting new sales records with affordable smartphones in India, Realme is targeting a higher price range with its upcoming smartphone. The company is also tapping on the ongoing selfie-trend by launching its all-new Realme U1, which is dubbed as the "selfie pro" handset with the "most powerful selfie camera."
Realme, an online subsidiary of Oppo, made the announcement on Twitter, confirming the launch date as November 28. The event will be live-streamed on Facebook, Twitter and YouTube starting 12:30 p.m. In addition to that, Realme also confirmed that the U1 smartphone is going to be Amazon-exclusive.
Adding fuel to the anticipation, Amazon India has set up a landing page for Realme U1, confirming a few key features besides the handset's USP feature – its selfie camera.
Another main feature of the U1 smartphone is its chipset. Realme U1 will be the first smartphone to be powered by MediaTek Helio P70 Octa-core chipset, which is based on 12nm architecture.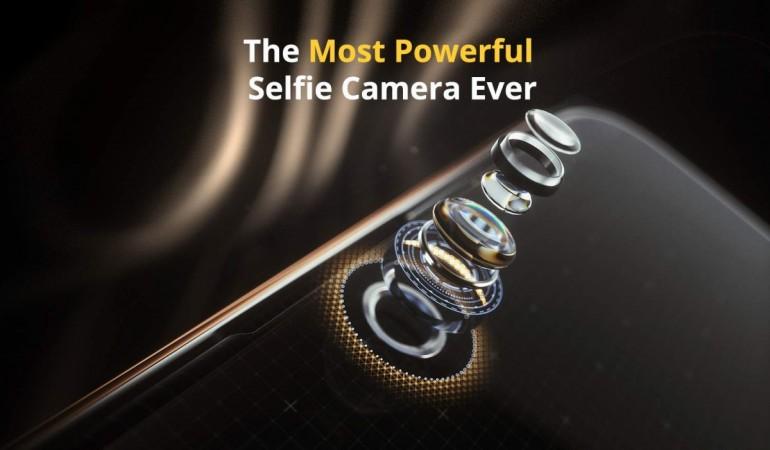 The processor also comes with some AI features in imaging, such as faster multi-frame noise reduction shot, anti-blooming engine and accurate AI detection using a high-resolution depth engine. The Helio P70 chipset also enables deep-learning facial recognition with up to 90 percent accuracy, MediaTek had said at the launch of the chipset last month.
Realme U1 is shown with a waterdrop-style notch display – same as the one we've seen in OnePlus 6T. It has a single front camera just below a slim earpiece on the bezel-less screen. Several details about the U1 smartphone, including the megapixels in the front camera, remain unknown.

Based on the features of Realme U1, it appears the smartphone will compete against the upcoming Xiaomi Redmi Note 6 Pro, which is launching in India on November 22. With only a few days to go for two budget premium phones to launch, it will be exciting to see a tug-of-war between the Chinese brands.