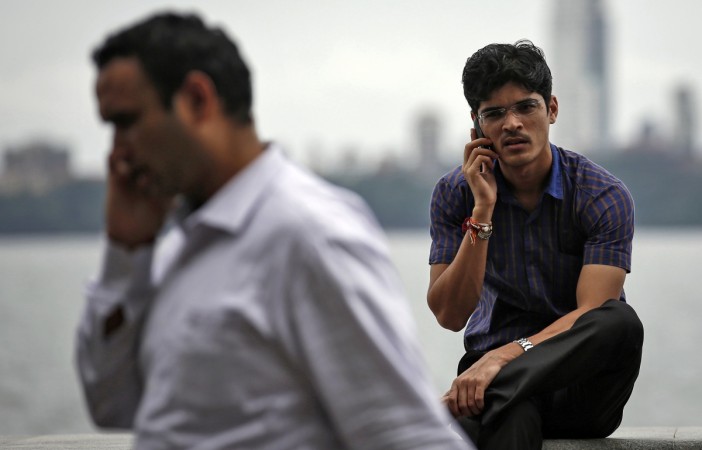 After the festive discounts offered by the e-commerce players, the mobile handsets are expected to get costlier as the rupee further slides. Two of the major Chinese mobile companies - Xiaomi and Realme - has already raised the prices of their handsets and other devices to offset the increasing cost of production due to the depreciating value of rupee.
According to Economic Times, other players including Samsung, Oppo and Vivo are also planning to increase the cost of their existing models due to the similar reason. Industry experts are of the opinion that 15 per cent rupee depreciation since the start of the year has led to mobile manufacturing companies increasing the handset rates by 5-8 per cent.
Tarun Pathak, the associate director at Counterpoint Research, said that "Xiaomi and Realme have hiked prices, and it is likely that everyone will do the same. About 60-70 per cent of the demand was fulfilled during the Diwali festive period. A lot of customer spending has already taken place."
Navkendar Singh, the associate research director, IDC India, argued that smaller players were expecting the majors to take the lead in increasing the cost and since Xiaomi being the leader has initiated the price rise in the volume segment, others are expected to follow the same lines.
"I think we should expect Samsung, Oppo, and Vivo to increase prices, too. This is just a start given that rupee doesn't seem to be coming down," he added.
The month of October witnessed a record sales riding on the heavy discounts offered by the e-commerce players. In fact, almost 60 per cent of the inventory was sold in October alone. Pathak argued that a major part of the inventory has already being sold, the incoming inventory will be factored with the depreciating rupee.
It is to be noted that, one of the biggest shareholders of the Indian mobile markets by sales, Xiaomi has raised the prices of its models Redmi 6 and 6A by up to Rs 600. The analyst believes that companies would not prefer a steep hike in the prices instead it would be range bound between 5-8 per cent.