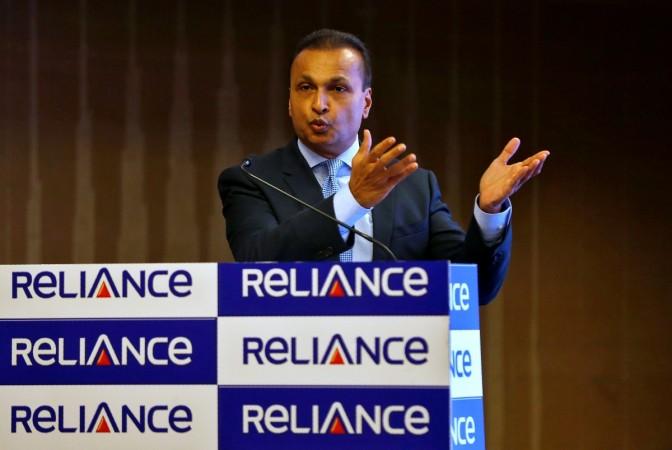 Anil Ambani-led Reliance Communications (RCom) is the news for quite some time now, but for all wrong reasons. In the latest development, the debt-ridden company said that it is all set to sell its direct-to-home (DTH) subsidiary Reliance BIG TV to Pantel Technologies and Veecon Media and Television.
Reliance Communications has entered into an agreement where the companies will acquire the entire shareholding of Reliance BIG TV with business on an "as-is, where-is" basis, according to a filing on the Bombay Stock Exchange (BSE).
The company further said that, following the change of ownership, services to its 1.2 million subscribers and continuity for about 500 employees of Reliance BIG TV, won't be interrupted in any manner.
"The transaction will help reduce the liability of unsecured creditors, benefitting all stakeholders, including lenders and shareholders of RCom. The transaction is in consonance with RCom's stated objective to focus on B2B businesses," said the statement.
The Anil Ambani-owned company has the smallest market share (2 percent) in the DTH space, according to a report released by the Telecom Regulatory Authority of India (TRAI).
RCom's move has been primarily triggered for two reasons — one, debt mounted and was affecting the company's operation, second consolidation in the DTH industry. Last year November, Dish TV announced the merger of its business with Videocon d2h.
"The DTH market is at most a three-four player market. Having said that, the consolidation and sale of assets is a combination of market share consolidation and difficulties in funding the growth capital needed to sustain the businesses in the long run. Overall, DTH has a positive outlook in the long run and there is a merit in consolidation in terms of synergy of resources," Girish Menon, partner, media and entertainment at consulting firm KPMG told the business daily Mint.
Speaking on the acquisition, Vijender Singh, Chairman & Managing Director, Pantel Technologies said, "Pantel Technologies is a young Information technology and communication devices company, selling innovative Tablet PC(s) under the brand name of Penta T-Pad in the Indian, South-East Asian, GCC and African markets.
Earlier this week, China Development Bank filed insolvency case against the company under the Insolvency and Bankruptcy Code (IBC). The Chinese lender lent close to Rs 11,570 crore ($1.78 billion) to RCom. The bank filed the insolvency petition before the Mumbai bench of the National Company Law Tribunal (NCLT).