Two years after its shocking introduction, the Reserve Bank of India (RBI) has stopped the printing of Rs 2,000 notes. The government wants to gradually reduce the circulation of this high denomination.
According to The Print, the step would not mean that the Rs 2,000 notes in circulation will become invalid. However, the government wants to slowly phase out the currency note. The government has taken this decision with a suspicion that the high-denomination banknote is being used for hoarding, tax evasion and money laundering.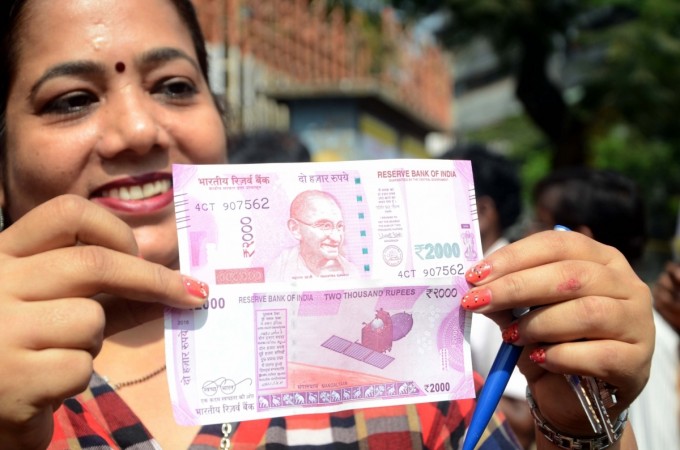 Notably, on November 8, 2016, Prime Minister Narendra Modi had announced demonetisation of Rs 1,000 and Rs 500 notes as part of an exercise pitched as a crackdown on black money. The government had introduced Rs 2,000 notes to arrest the cash shortage in the economy.
As per the RBI data of March 2018, the total value of Rs 2,000 notes in circulation stood at Rs 6.73 lakh crore, or 37 per cent out of total cash Rs 18.03 lakh crore in circulation and Rs 500 notes contributed for approximately 43 per cent of total circulation. The remaining currency in circulation is of lower denomination.
The introduction of Rs 2,000 notes in the economy was highly criticised by the people as it diluted the Rs 1,000 notes and made it simpler for the hoarders and tax evaders to store money hence undoing the whole idea of government's aim to check tax evasion and money laundering.
In April 2017, many cities in the country had also witnessed a cash shortage. The government argued that this could be because of the people hoarding cash ahead of state elections and in the aftermath of the PNB-Nirav Modi bank fraud.
Adding to the government's headache the income tax department also seized massive piles of Rs 2,000 notes during the same period. Many leading economists, including Uday Kotak, the managing director of Kotak Mahindra Bank, had doubted the government's step to introduce Rs 2,000 notes while phasing out Rs 1,000 notes.