While Virat Kohli's absence might be making all the headlines, the return of the seasoned MS Dhoni is making his presence felt with the Indian team. Ravi Shastri has not yet arrived and Dhoni has taken over the charge in the training session and overseeing the routines of the players.
Dhoni stood in exactly the same place as Ravi Shastri and guided both batsmen and bowlers. This could well be an indication of the worth of the former Indian captain to this team even when he hangs up his boots.
'Dhoni will always be the go-to man for everybody in the team'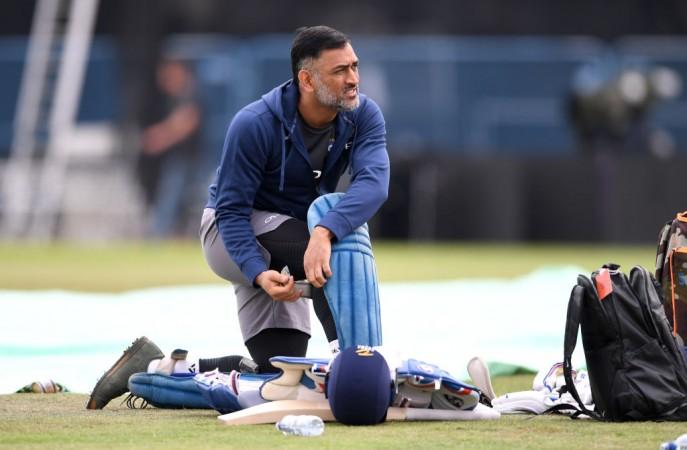 "Obviously he (Virat) is a big miss and loss to the team. However, we still have enough quality in the team to go out and win. He (Dhoni) has been India's captain and always been the go-to man for everybody in the team," Ambati Rayudu, who played under Dhoni for India and then for Chennai Super Kings, said.
Dhoni will be an important member of this Indian side, more so in the absence of Virat Kohli, both as a batsman and as a strategist to help Rohit Sharma, who will lead the side for the first time in a multi-nation ODI tournament.
As a player, Dhoni has not been at his best over the past 21 ODIs. He has scored 389 runs but his approach in these matches were more like a grafter who took his time and has more often than not drawn criticism. This Asia Cup is another chance for him to get back to his match-winning capabilities with the bat, lower down the order.
With Rishabh Pant stepping up in the final Test at the Oval, there will be pressure on the world cup winning-skipper to deliver in this competition ahead of the 2019 World Cup.
"In my opinion, Dhoni should continue till the 2019 World Cup. Even if you play Pant in ODIs from now, he won't be able to play more than 15-16 ODIs till the World Cup, which is far less compared to Dhoni, who has played over 300 ODIs. I would want Dhoni to continue till the World Cup," former Indian captain Virender Sehwag told India TV earlier this week.
There are other voices of support for Dhoni as well, but now he needs to step on the gas and play the innings the Indian side expects of him.