Amid the ongoing debate over selection parameters, former Indian wicket-keeper batsman Syed Kirmani has said that the current bunch of selectors are not experienced enough to challenge any decisions made by captain Virat Kohli and coach Ravi Shastri.
The Indian selectors came under fire when they dropped Karun Nair from the Test squad against West Indies after he was not picked to play in any of the Test matches in England.
'Selectors not experienced enough'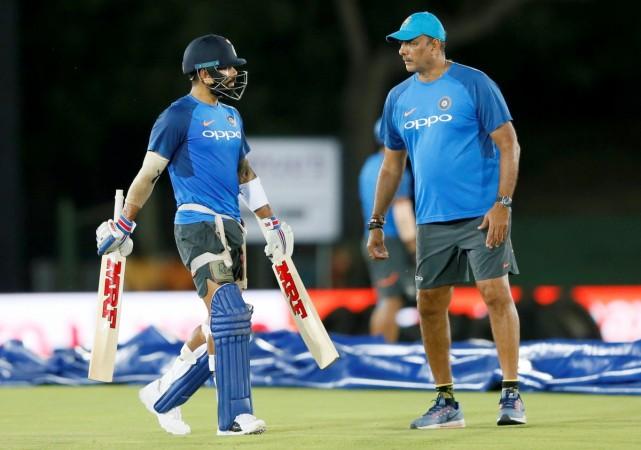 "If you ask me Ravi Shastri is the main selector, being the coach. He along with the captain and senior members will discuss and put it [what they want] across to the selection committee," Kirmani told PTI when asked about the selection row.
"The current selection committee, with due respect, is inexperienced to these guys [Shastri and Kohli]. And they better listen to what the team management wants because they cannot debate with Shastri and Kohli, who have much more experience," said the 68-year-old, who was the chairman of the selection panel in the early 2000s.
There have been concerns voiced by players -- Murali Vijay and Karun Nair -- who have complained about lack of communication from the selectors.
"No, we haven't had any conversations. Nothing at all. It is difficult, but I haven't gone forth and asked anything, but yeah, we haven't had any conversation," Karun said after he was not picked in the Test squad.
However, this claim was refuted by MSK Prasad, chairman of selectors who said that all players are always kept in the loop whenever there are any decisions made.
"I personally spoke to Karun soon after the selection of the Test Team against the West Indies and also told the ways to make a comeback. The selection committee is very very clear with regard to the communication process," Prasad told Press Trust of India.
Seasoned opener Murali Vijay, who was axed after the second Test match against England, also said that he did not receive any communication from the selectors. The CoA will hold a meeting with the selectors and the Indian management to speak about these issues and also prepare a roadmap for the upcoming tour of Australia, before the second Test match.