Dedrick Williams, named as one of the suspects in the murder case of the rapper XXXTentacion, was sexually assaulted in Florida jail, as per some reports. They stated that he was assaulted in the shower.
Dedrick was in the shower when he was ambushed with an attempted rape, Hip-Hop Overload quoted a source in the Dade County jail as saying. Rapper Kodak Black's people might be involved in it, the website further stated.
"This makes total sense because XXXTentacion and Kodak Black are extremely tight friends like brothers. One has to think if the assault was calculated to happen the day of XXXTentacion's memorial which was held at the BB&T Center in Broward County," the site reported.
However, TMZ has dismissed this rumour and reported that Dedrick was not raped in the jail. Law enforcement officials told the tabloid that the report of the sexual assault is not true.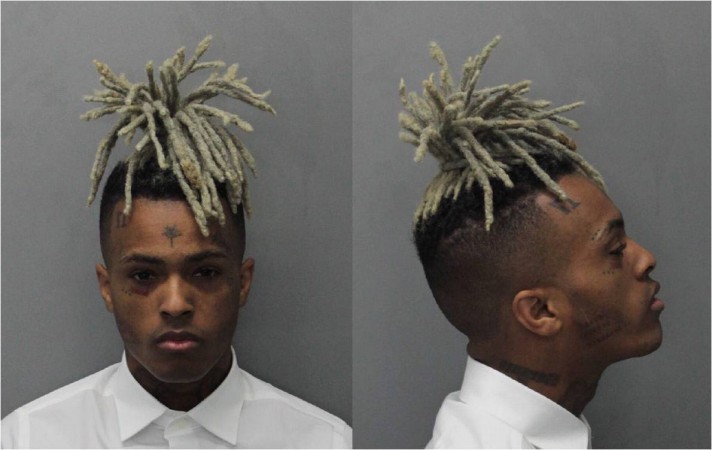 "The story is "unfounded" and that the entire alleged incident did not happen. Period," the Broward County Sheriff's Office's Public Information Officer, Veda Coleman-Wright, told the tabloid.
Williams was arrested after his death and is charged with first-degree murder. While Dedrick is still one of the suspects, police have identified another person of internet named Robert Allen. Robert, 22, was spotted at the motorcycle dealership where XXXTentacion was shot.
XXXTentacion, whose real name was Jahseh Onfroy, was shot to death on June 18 outside motorcycle dealership in South Florida. The 20-year-old rapper was leaving the store when armed suspects approached his black BMW and fired at him in an apparent robbery. He was rushed to hospital but he was pronounced dead.
"Everyone at Caroline is shocked to learn of the tragic death of Jahseh Onfroy, professionally known as XXXTentacion. We extend our heartfelt condolences to his family and loved ones," Caroline Records, XXXTentacion's label, said in a statement to Variety.