Rapper XXXTentacion, who was shot dead last week in an apparent robbery in South Florida, is breaking music records. A week after his death, his song Sad! has topped the charts and achieved the No. 1 spot on Billboard 's Hot 100.
The song moved from No. 52 to No.1 this week. Not just Sad!, his eight other songs are now on the Billboard Hot 100 chart, Billboard reported. XXXTentacion is the first lead singer to achieve the posthumous No.1 after Notorious B.I.G.'s "Mo Money, Mo Problems" and "Hypnotize" took the top position after his death in 1997.
The rapper's two albums 17 and "?" also returned to the top 10 of the Billboard 200 chart. His album "?" debuted at No.1 upon its release in March, while Sad! had debuted at No. 7.
XXXTentacion, whose real name was Jahseh Onfroy, also became the 12th solo rapper to have nine songs on the Hot 100 at the same time. He joined the league with other rappers, including Cardi B, Drake, Future, J. Cole, JAY-Z, Kendrick Lamar, Lil Uzi Vert, Lil Wayne, Logic, Post Malone and Kanye West.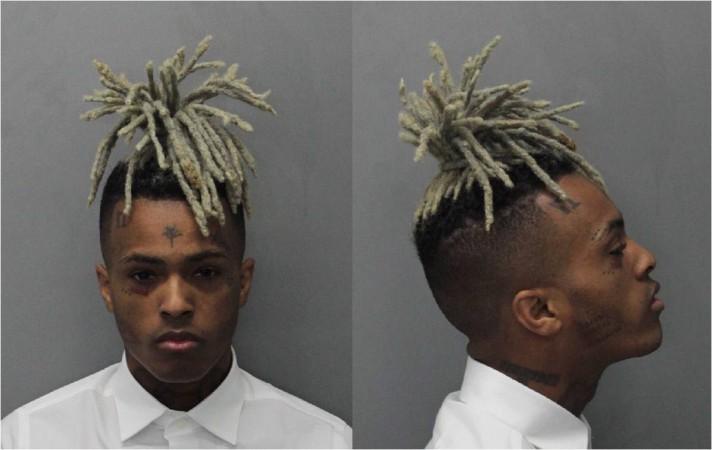 His nine songs and Hot 100 rank, according to Billboard is as follow: No. 1 Sad!, No. 16 Moonlight, No. 18 Changes, No. 19 Jocelyn Flores, No. 28 F**k Love, No. 42 Everybody Dies on Their Nightmares, No. 58 The Remedy for a Broke Heart (Why Am I So in Love), No. 80 Hope and No. 82 Numb.
The 20-year-old rapper was shot and killed on June 18 in South Florida outside a motorcycle dealership. The rapper was leaving the store when armed suspects in dark coloured SUV approached his car and fired multiple shots.
Several social media users compared his death to rapper Tupac Shakur (2Pac) and pointed out similarities. According to Twitter users, both the rappers died after multiple shots were fired and the gunshots were fired when they were in their black BMW, respectively. However, a few of them said that Tupac and XXXTentacion's death should not be compared.