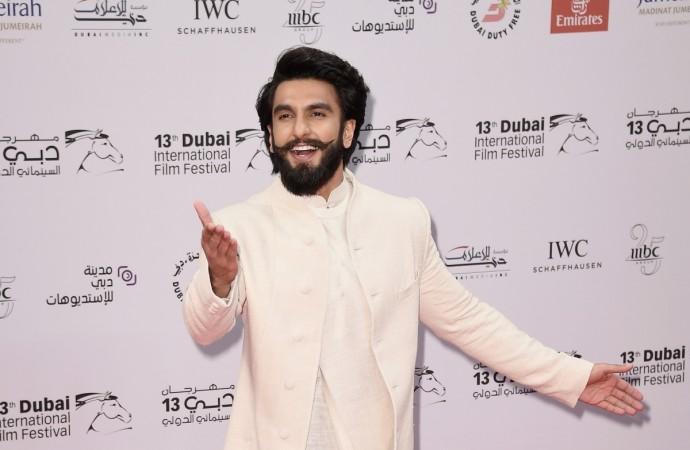 Padmavat actor Ranveer Singh is all set to shoot for Simmba directed by Rohit Shetty. The film will mark the debut of Saif Ali Khan's daughter Sara Ali Khan, and is a remake of a Telegu film called Temper. Ranveer Singh will be playing the role of a cop.
Prepping for the role, Ranveer Singh has again gone through an amazing physical transformation. According to Hindustan Times, the actor has begun a tough workout schedule to attain a bulky body for Simmba.
"Rohit sir had told me [about the physique] a long time back and was clear about the kind of body he wished for me to have. So, now it's time to put the blinkers on, put my head down, work hard, and acquire the body that he wants," Ranveer told Hindustan Times.
Talking about his recent shoulder injury, Ranveer said, "Of course, coming out of injury and embarking on a physical transformation process presents an extra set of challenges but I have also transformed physically coming out of a shoulder injury before (he suffered a shoulder injury while shooting for Bajirao Mastani) so I know what I am in for. Also, having gone through physical transformations for pretty much every character and film, I am aware of how my body responds."
Ranveer Singh also expressed his excitement about working with Rohit Shetty. "I am so lucky to be working with Rohit Shetty, he is the king of masala films. People are looking forward to us working together and I am happy to see that kind of excitement level. These are the types of films I have grown up watching. Masala films are in my blood and I'm very excited to be working in Simmba. Better who than Rohit Shetty, the king of that genre, so I'm definitely looking forward," he told Pinkvilla.