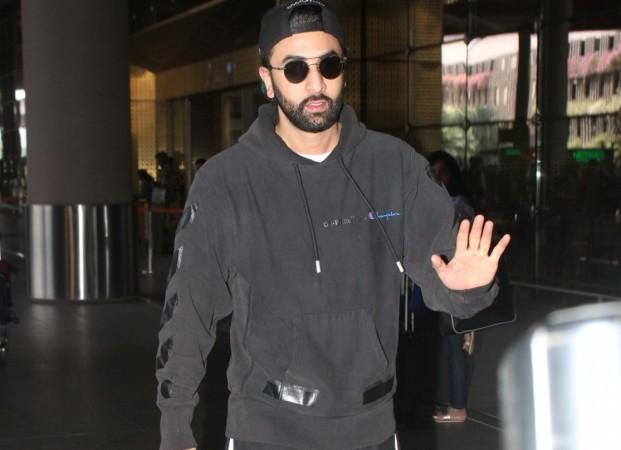 The Bollywood actor Ranbir Kapoor is busy promoting his upcoming Sanjay Dutt biopic film, Sanju. The film is directed by Rajkumar Hirani, and is set to release June 29, 2018.
While promoting his film on Ishq FM, he was asked about his nephew Taimur Ali Khan and he revealed that he loves to stalk Taimur's pictures and knows how popular Kareena Kapoor Khan and Saif Ali Khan's baby is. He said that Taimur gets all the attention because he is, after all, a very cute baby. He also revealed that people now recognize him as Taimur's uncle.
Ranbir also said that Taimur should not get so much attention as it not healthy for a child of his age.
Director Karan Johar, on his show Koffee With Karan, had called Ranbir and Kareena the information and the broadcasting ministry of Bollywood. The duo is reportedly known for gossiping about other Bollywood stars.
Ranbir was again asked on the radio show whether he gossips with Kareena and Ranbir took this chance to clear his name. he said, "Zyadatar Kareena aur main baat nahi karte (Kareena and I hardly talk). We meet very rarely. I am very close to Saif, my brother-in-law. Our sensibilities are very similar- Saif and mine. I really enjoy meeting him, talking to him."
Ranbir has a couple of films coming up. Apart from promoting Sanju, Ranbir is also busy shooting for Ayaan Mukherji's Brahmastra with Alia Bhatt and Amitabh Bachchan. The film is being produced by Karan Johar's Dharma Productions. The first phase of the shoot took place in Bulgaria and the second phase is taking place in Mumbai.