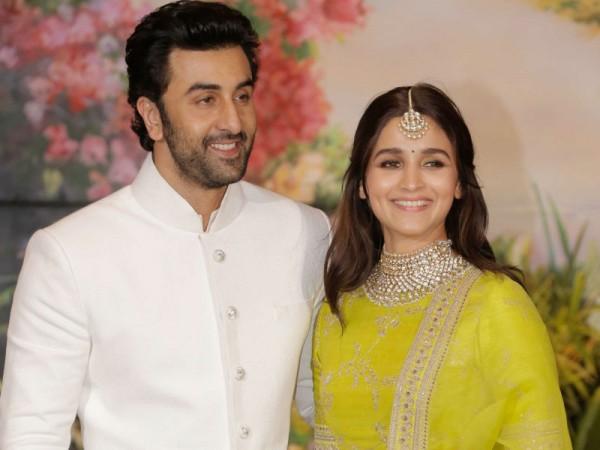 Bollywood actors Ranbir Kapoor and Alia Bhatt are the fresh couple of the film industry. Earlier, there were speculations about their relationship when they started arriving at various places together. The couple arrived together to attend Sonam Kapoor's wedding reception. Later, Ranbir confirmed in an interview to GQ that he is dating Alia Bhatt.
According to Pinkvilla, Ranbir had asked out Alia Bhatt on New Year's Eve and Ranbir had accompanied director Ayan Mukherji for a recce in Bulgaria. After Ranbir returned from Bulgaria, he had informed about his soccer buddies about the relationship. The actor's mother, Neetu Kapoor, had come to Bulgaria on Alia Bhatt's 25th birthday.
The couple was recently spotted on a lunch date. The actors had taken a break from the shoot for Brahmastra and went to a plush restaurant in the suburbs. They spent an hour at the restaurant. A source revealed to Mumbai Mirror, "They ordered truffle fries, pork belly buns, scrambled eggs and duck salad."
Alia Bhatt wore ethnic and Ranbir wore a white tee and blue denim.
Talking about Alia Bhatt, Ranbir told GQ, "It's really new right now, and I don't want to overspeak. It needs time to breathe and it needs space. As an actor, as a person, Alia is – what's the right word? – flowing right now. When I see her work, when I see her act, even in life, what she gives is something that I'm aspiring to for myself. It's new for us, so let it cook a bit."
"[Being newly in love] always comes with a lot of excitement. It's a new person, it comes with new beats. Old tricks become new tricks again – you know, being charming and romantic, all of that. I think I'm more balanced today. I value relationships more. I can appreciate hurt and what it does to a person much more than I could a couple years back," he added.
Ranbir Kapoor will soon be seen on screen in Rajkumar Hirani's biopic film Sanju, also starring Sonam Kapoor, Anushka Sharma, Paresh Rawal, Vicky Kaushal and others. The film is based on Bollywood actor Sanjay Dutt's life, Ranbir is playing the role of Sanjay in the film. The film releases June 29.