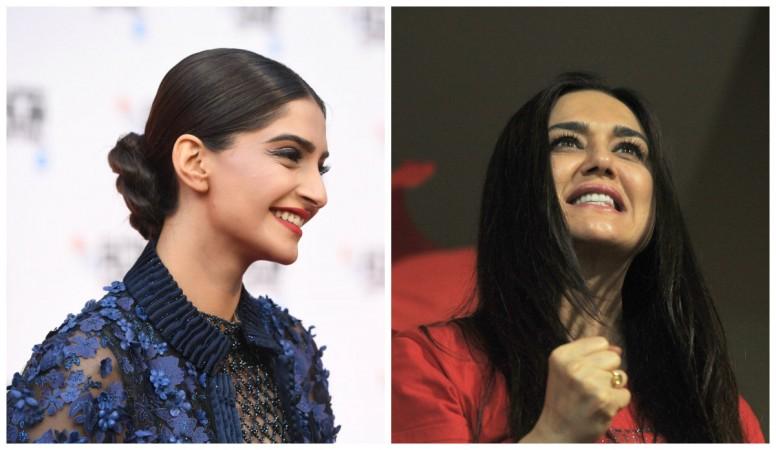 After Sonam Kapoor added 'Ahuja' to her name post marriage, Preity Zinta too included 'G' to her name but two years after her wedding with Gene Goodenough.
Preity changed her name on Twitter to 'Preity G Zinta', and her fans were quick enough to notice it. When someone pointed out the change, the actress made a quirky tweet saying, "After marriage I decided to take the G from my husbands name. One G is Goodenough for me ting", followed by a kissing emoji.

Soon a series of tweets from fans started pouring in, expressing some funny reactions to the 'G' change. While some commented saying 'G for genius', some others made fun comparing it with 4G.
While the reactions are funny, the question remains what made Preity add her husband's initial to her name after two years of marriage. It is to be mentioned, Sonam was vehemently criticised for changing her name after marriage as she claims herself to be a 'true feminist".
She was slammed saying that she should not preach something that she herself could not follow. However, Sonam had defended herself saying that she took her husband Anand Ahuja's sirname willingly and nobody forced her to do so.