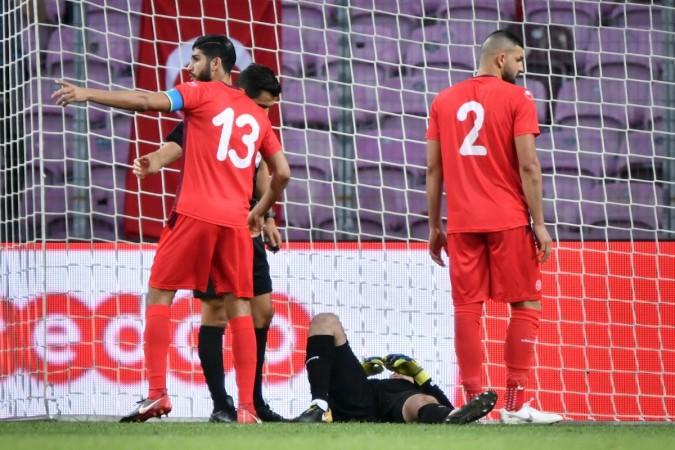 In a heart-melting incident in Tunisia, the goalkeeper for the Tunisian football team has done something amazing for his tired teammates. The 23-year-old Mouez Hassen has reportedly faked an injury as he was trying to help his teammates to break the Ramadan fast.
Tunisia coach Nabil Maaloul has now admitted that he asked Haseen to fake injury so his teammates could break the Ramadan fast. He was quoted by ESPN as saying, "I had prepared it. We prepared it because a huge amount of players were fasting. I told him to fall down to let the players break the fast. Us staff too."
Maaloul further added, "The players have the right to do what they have to do. It's our religion. It's difficult to stay 16 hours without water, without drinking, especially if you have two training sessions. But we adapted."
As it is known that millions of Muslims across the world are fasting every day from dawn to dusk during this holy month, the goalie tried to help them to break their fast. He laid down on the pitch for receiving treatment. In the meantime, his teammates rushed to the sidelines to have snacks and water (which is known for Iftar).
The first incident took place during the World Cup friendly football game against Portugal. But it came to notice of the fans as some of them took to Twitter to reveal the goal keeper's ingenious ploy.
Days after the first incident, the similar scene took place again in another friendly match against Turkey.
During the time of Iftar, Hassen appeared to lay on his back complaining about an injury. While the experts came to help him, his teammates went to the sidelines and broke their fast by feasting on dates and water.
One user wrote on Twitter: "Fun fact: Tunisian National team has played the last two friendlies while fasting. So, whenever the time comes to break the Ramadan Fast. The players have an agreement that the GK would go down so they can get a moment to drink some water and get something to eat."
One of Hassen's fellow footballer Chaker Alhadhur's wrote on Twitter, "It's all right now, we know you were pretending." In response to that, Haseen said, "I was hurt, bruv" along with two laughing emojis.