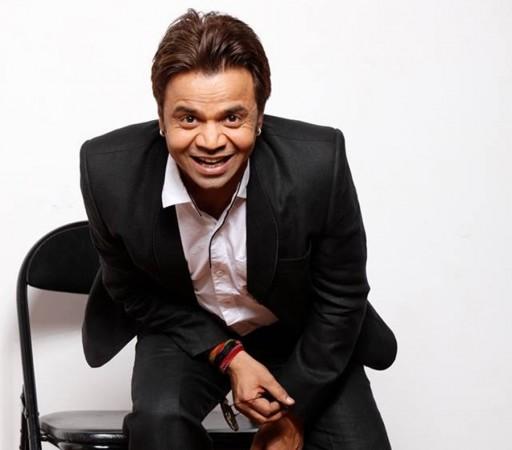 Rajpal Yadav is one actor who doesn't need any introduction. In his career spanning over 33 years (which includes his work in dramas, theatres, TV and films), he has entertained audience with his impeccable acting skills. People may know him as a comic actor in the industry, but he has tried his hands on negative and unconventional roles as well.
After tickling the funny bones of audience with his role of Nandu who lisps, Yadav will now be seen in Remo D'Souza's upcoming film Time To Dance. In an candid conversation with International Business Times India, Yadav spoke at length about his upcoming film, his inspirational journey, why he hates the word struggle and if he ever faced difficulties finding work because of his short height.
Tell us something about your upcoming film Time To Dance.
Actually we are not allowed to speak about the film's storyline as of now but going by the title I can tell you that the story has been woven in the backdrop of dance. It's a different film I can say and I feel fortunate that I got a chance to be a part of it.
What kind of role are you playing in the film?
I play the role of Sooraj Pancholi's onscreen friend named Sadanand the same way I was with Varun Dhawan in Judwaa 2. It's a commercial film. I really wished to have a dance sequence of my own in the film but I play more of a communicator between the dance and the audience.
Will it be a comic role?
It can't be called just a comic role. It's a situational character actually. There are certain situations in the film where you will see me doing comedy, getting serious or sad or even act like a thinker as the story will unfold.
How was your experience working with debutant director Stanley D'Costa in Time To Dance?
He is very passionate and dedicated guy on the sets. Coming from the choreography background, Stanley has a beautiful vision of how to bring the right emotions, the conflicts and the dancing on screen. After all, cinema is everything about expressions. Some things you convey through dialogues while some things you emote through your expressions. I am very happy that I have worked in a dance film. And I really enjoyed working with directors who are from choreography background. They will keep doing retakes after retakes till they get the get right shot which I feel is a very good thing.
Did you try your hands of dancing off-camera?
Rajpal Yadav has always been on the stage. It's like when I dance I don't know whether I am doing a comedy or a tragedy but one thing is for sure that I will be entertaining the audience and myself like never before. I enjoy my work irrespective of the kind of work I am doing be it comedy or dance or tragedy or what may come.
Although you have done many different and unconventional roles, people know you as a comic actor. How do you see it?
Yeah most of them do consider me as a comic actor but the people who know about cinema don't look at me that way. I am perhaps the only actor who started his career with a negative role in Jungle. Then I got a chance to do comedy which was followed by unconventional movies like Main Madhuri Dixit Banna Chahti Hoon and Main Meri Patni aur Woh. I am really happy that I have worked in these films in which I have played the lead, comedy, guest appearances and supporting roles as well. Sometimes there were very small roles but I look at the strength of the character and whether it will make an impact on the audience or not. And when I discover that strength, I try to bring that character alive on the silver screen.
You know an average person spends his life studying and finding the right way to make a career till he turns 30. You gain experience in your life until you turn 40. In Hollywood, an actor gets young in their 40s. And Rajpal is just a kid right now. I have tried my hands on everything and explored every corner of the industry to date just to find out where I fit right. I have a huge library of cinema in my name and this is what I always wanted to keep doing that is a variety of roles.
When the audience accepts you in a comic role, you become a comic actor for them and the same thing happens when they accept you in different kinds of roles. All I can do is to perform and keep them entertained with my acting skills. As of now, I have shifted my focus to find the right script and keep doing meaty roles that will define me as a versatile actor. I have spent nice 5-10 years learning acting and doing theatres. Till now I have been doing roles that have been offered to me and following the director's instructions. My acting journey started at the age of 13 and it's been now almost 33 years that I have been working in this entertainment industry which includes stage, drama, theatre, television and films.
Some say I am a comic actor, some say something else and I respect each and every one of them because in the end they know me by my face. But now I want to do something that will allow me to utilize things that I have learned in acting profession. Creativity doesn't have a shape. It's the artist who moulds it into something.
How difficult is to make an audience laugh or cry with your acting.
Honestly, I really don't know how difficult it is to make someone laugh or cry but I know that when Rajpal is on the screen, they should feel entertained. Whatever the director tells me offscreen, I try to bring it alive onscreen. From 2015, I have vowed to make people cry, laugh, entertain, think whenever I deliver my lines on the screen. And I want the audience of every age to enjoy and appreciate my performance. Sometimes that entertainment may come in the form of a social message, political satire, fiction, family drama or comedy.
Tell us how has your journey been so far in the entertainment industry.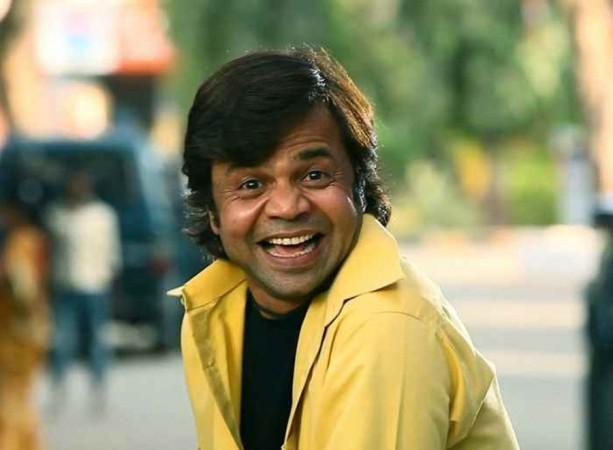 I passed out from National School of Drama (NSD) in 1997. When I came to Mumbai on June 30, the same year, I faced the camera for the first time on television. It was for a serial called Swaraj and I had a very small role in it. I remember we were shooting for the serial behind Yeravada Jail in Pune and I shot some 3-4 episodes of it. Then I did a TV serial which was made by Tigmanshu Dhulia, which was followed by Pankaj Kapur's TV show called Mohandas B.A.L.L.B. After doing small roles in 5-6 TV serials for 6 months, I got the lead role in Prakash Jha's daily sitcom called Mungeri Ke Bhai Naurangilal. So from the second half of 1997 till the entire 1998, I was busy doing television.
In 2000, Srinivasan offered me a role in Shool on the recommendations of Anurag Kashyap because he was the one who was writing the script of the film at that time. I had a small scene where I played a coolie and fortunately, it went well with a great support from Manoj Bajpayee and Raveena Tandon. The scene was of merely 2-3 lines but they extended my role upto 10-15 lines. That was my first film. And they spontaneously improved the scene. So when Ram Gopal Varma saw the scene, he was very happy. He called me and said, "bohot acha scene hua hai (the scene has turned out to very well)" to which I replied thank you.
That time, when RGV was shooting for Mast, he told me to come to Hyderabad where I stayed for 10-12 days. I shot a few close-up shots and a song sequence. And when Mast released, Jungle was announced but I didn't visit RGV. I was hesitant whether there would any suitable role for me or not or what if anybody would say that you are a misfit here. Then RGV's assistant director Parwal Pandey called me and said, "Ramuji wants to meet you." When I got there he offered this role in Jungle which established me as an actor in Bollywood. After Jungle, I signed 16 films including Salman Khan's Tumko Na Bhool Payenge.
So will it be okay to say that Rajpal Yadav didn't have to struggle a lot to break into Bollywood?
Honestly, I really hate this word struggle. It encourages people to feel empathetic towards you. If you ask me about my struggle then I will tell you that it started when I did my first drama in 1984-85 till the time I got my first break in Bollywood in 2000. So what would you call this period from 1984 to 2000, struggle or learning process? People say that you got work in Bollywood after three years coming to Mumbai. No, that was not struggle. I was learning the art. You can say that it took me almost 16 years to do that. But I am proud of that because if I had come to Mumbai without learning anything then I would have not got any work even in 2018.
First of all, I don't fit into any category. I am short in height and neither do I have a good muscular body. I believe every day is a learning day and every day is a new beginning. It doesn't matter if you are flying in an aeroplane or walking on the roads, your life will always be full of difficulties that you have to overcome. This word struggle creates a lot of confusion. The mantra is to live your life to the fullest and keep entertaining yourself.
There were rumours that producers and directors were reluctant to cast you in their films because of your short height.
That's not really the case actually. I am blessed with this height and I am very positive about it. And I thank God from the bottom of my heart that he made me special. If I would stand with 11 more people taller than me and a director would have to choose anyone of them, then I will be his first priority. And you know what is the advantage of being a short person, you get to stand in the front, unlike others. People ruin half of their lives fighting personality disorder. My wife is taller than me and we are very happy together. Call it nature or science, but one cannot tell how a person would be born. So you shouldn't be worried about your physique. What matters the most is your self-confidence, your talent, your ability to go beyond the limits. In Cricket, there are many 6-feet tall bowlers but there is only one god and his name is Sachin Tendulkar who was short in height.
There are a lot of Rajpal Yadavs and MS Dhonis out there, but I think this feeling of superiority complex is what keeps them anchored all the time. People never fail to remind us of who we are and how we look ever since childhood. Can anyone in this entire universe tell how they would look while growing up and in which part of the country they will be born? Why do we spend our entire lifetime figuring out on things what we would never get to know? Why don't we utilize that energy in doing something that we are good at like acting or sports or academics?
People spend time thinking about whether they are good looking or not. I consider myself as a good looking person and no one can change that about me at all. I don't fight of how my bodily looks will be perceived by others. I fight to maintain my body and stay healthy eating good food and whatever else is required. I can say that Rajpal Yadav is the most handsome man on this earth and nobody is going lose anything from that.
Audience find it quite easy to relate your onscreen characters with real life people. Tell us how do you manage to portray your roles convincingly.
You know India is a country where you will find a variety of people near a pan or tea stall. Every day day thousands of people come over there and keep chatting about what's happening around the world. They talk about everything and anything. I draw inspiration from these people to play characters in my films. I always observe them, talk to them often and that is why it makes so relatable for the common man. I always try to imbibe their characteristics into my role and it is this quality that has made kept me alive as an actor.
Today, audience prefer good content movies over star presence.
Absolutely and honestly, I will tell you that this transformation was actually my dream. In this world of social media, if a Rs1 crore film is offering you a great content, it is no less than a Rs 100 crore film. It is getting equal importance today. If actors are now getting good roles to play in a commercial or a web series, there would be no harm to say that my films like Main Madhuri Dixit Banna Chahti Hoon and Main Meri Patni aur Woh laid the foundation stone for it. Tens of actors and producers are getting a chance to prove their mettle on screen. Slowly and steadily they are getting prepared. I remember the time when I and RGV spoke about making a meaningful film with a good concept when we were in Hong Kong. When Main Madhuri Dixit Banna Chahti Hoon was released, people didn't know which category it belonged to. But when I got nominated for the Best Actor award and the film started airing on television (sometimes it still airs), it gave many small producers and directors a ray of hope to make good small-budget films with good content. And most of them went on to become a hit.
One thing I would like to share it with you is that I am thinking of doing something that will open doors to thousands of people working in the entertainment industry. There is nothing concret as of now but as soon as things will fall into place, people would surely come to know about it. I am working day and night towards it. Art is limitless. If yesterday there were only 10 TV channels or newspapers, today there are 100s of them. And today you have access to so many things that you can do a lot better than how it was before. And I am telling you "Ye kalyug nahi ye kala ka yug hai". Those who deny it or consider it as a bad thing, come and go and no one remembers them.