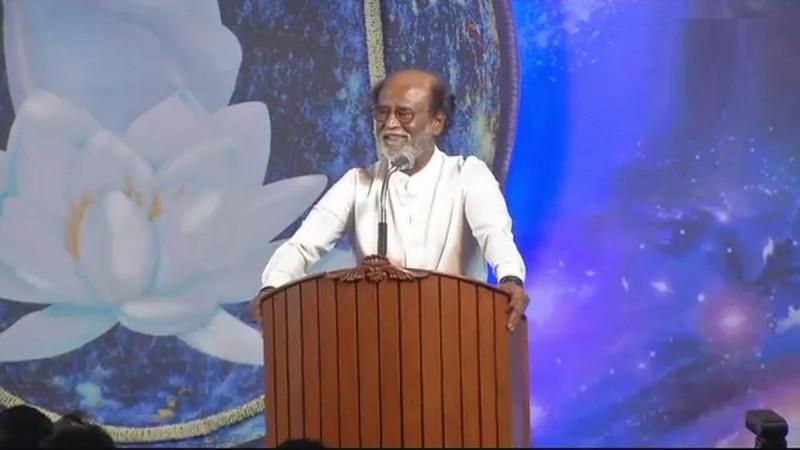 Rajinikanth flew to the US on a routine health check-up Monday, April 23. The superstar will be returning to the country in two weeks time. Before leaving from Chennai, the superstar spoke to media outside his Poes Garden residence in Chennai.
Here are the 6 important questions he responded to:
When will his party be launched?
Rajinikanth said that he would definitely launch the party but the date is not yet fixed. "It cannot be done without your knowledge," the actor claimed while stating that he will announce it at the appropriate time.
About meeting with RSS ideologue S Gurumurthy
Rajinikanth said it is a courtesy meeting and there is no political significance to it. The superstar claims that they have been friends for 25 years and often catch up, but media is noticing it only now.
On his silence over the incidents of brutality on TN cops
He said that beating up men in Khakhi is wrong. Likewise, police too should not misuse their power. Rajinikanth had slammed Seeman's Naam Tamilar Katchi for beating up a cop during IPL protest. His critics had questioned his silence when the brutality of the cops came to light in the recent times.
Criticism from film industry
He stated that people should be prepared for harsh criticism in public life and it is unavoidable. Bharathiraja and a few others have been attacking verbally over his Karnataka origin and slamming his every single political move.
Tamil Nadu University sex scandal
It is a disgraceful incident and stringent punishment should be given to her if found guilty. Nirmala Devi, assistant professor at Devanga Arts College, is caught luring students into sex work.
On S Ve Shekher's controversial post
He said it is an unpardonable crime if it was not deliberately done. S Ve Shekher came under attack for sharing a derogatory Facebook post on women journalists. He has apologized by stating that he shared it without reading the complete text.
However, Rajini refused to talk about Governor's involvement in Tamil Nadu university sex scandal and H Raja's comments on DMK leader Kanimozhi.